This is an excellent development, it's like the enforcement of Obamacare upon the US public, not until they are aware of the costs will people react.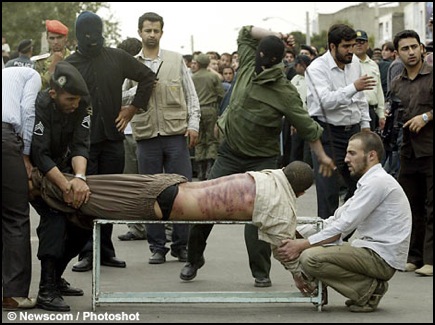 M&S faces boycott as it lets Muslim staff refuse to sell alcohol or pork
Marks & Spencer's policy applies to Muslim staff in more than 700 stores


Shoppers are being asked to wait to pay for certain items at different till

Highlights divide among mainstream food retailers over religious workers

By LUKE SALKELD
PUBLISHED: 09:51 GMT, 22 December 2013 | UPDATED: 01:21 GMT, 23 December 2013
Furious M&S customers threatened to boycott the store last night for allowing Muslim checkout staff to refuse to serve customers who want to pay for alcohol or pork.
Managers at a London store told the workers they could ask any shoppers trying to buy the items to wait until a different till was available, it emerged yesterday.
One shopper said: 'I had one bottle of champagne, and the lady, who was wearing a headscarf, was very apologetic but said she could not serve me. She told me to wait until another member of staff was available.
Policy: Marks & Spencer has told Muslim staff they can refuse to serve shoppers buying alcohol or pork
'I was taken aback. I've never come across that before.'
Last night, Marks & Spencer said the advice had been given in error and was not consistent with its national policy.
But customers bombarded the store's Facebook page to complain, while another site was set up calling on shoppers to boycott M&S.