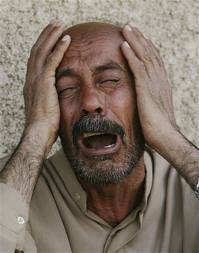 Official: Gunmen kill anti-polio worker in Pakistan
A government official said gunmen have attacked an anti-polio vaccination center in a tribal region in northwestern Pakistan, killing a medic on duty.
The official, Iqbal Khan, said yesterday's attack took place in the Ghundi village of the Khyber tribal region. The slain medical technician was identified as Ghilaf Khan.
The health center is run by the party of cricketer-turned-politician Imran Khan and has been known for its vaccination drives.
Imran Khan last week launched the latest anti-polio campaign. His party later reported receiving threats from Taliban militants.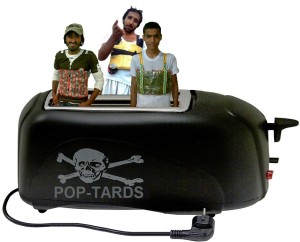 Libya's first suicide attack kills seven near Benghazi
The suicide bomber detonated a truck loaded with explosives, witnesses said
Seven people have been killed at a security checkpoint near Benghazi in the first known suicide bomb attack in Libya since the fall of Col Gaddafi.
The attacker targeted the checkpoint in the village of Aguiria, some 50km (30 miles) east of Libya's second city.
At least eight people, including soldiers and civilians, were wounded.
The security situation in and around Benghazi has been worsening in recent months, with extremist militia blamed for almost daily attacks.
This latest incident reveals a shift in tactics away from the bombings and assassinations that have mainly targeted the security services, the BBC's Rana Jawad reports from Tripoli.
Syria war: Many dead as Assad helicopters pound Aleppo
This man was reacting to the air attack on Aleppo's Hanano district
Syrian government helicopters have bombed a district of Aleppo, killing at least 25 people, as fighting for the country's second city rages.
Barrels packed with TNT were dropped on the Hanano district, killing six children and 19 adults and injuring 17 people, opposition activists said.
A correspondent for Qatar-based al-Jazeera TV estimated 70 deaths.
In Homs province, a car bomb exploded outside a primary school, killing six schoolchildren and two adults.
Rebels recently gained territory in Aleppo, capturing a strategically placed ruined hospital from government forces.
Al-Qa'ida apologises for attack on Yemen hospital that killed 56
DECEMBER 23, 2013 12:28PM
Paramedics load a victim into an ambulance after an explosion at the Defence Ministry complex in Sanaa, Yemen, where al-Qa'ida has said they "accept full responsibility for what happened in the hospital and will pay blood money for the victims' families". Picture: AP Source: AP
AL-QA'IDA has taken the extraordinary step of apologising for a terror attack after CCTV footage of a gunman killing doctors and nurses at a hospital provoked outrage in Yemen.
The assault on the Defence Ministry complex in the capital Sanaa on December 5 left 56 people dead, including patients and foreign medics at the compound's hospital.
The apology came after Yemeni state television broadcast shocking CCTV footage of a militant lobbing a grenade into a group of doctors and nurses huddled in a hospital corridor. Other images captured by security cameras showed an attacker shooting surgeons in their scrubs and picking off uniformed nurses at close range with an assault rifle.
UN peacekeepers killed in South Sudan as fears of a civil war grow
Three United Nations peacekeepers have reportedly been killed in an attack on their base in South Sudan. Amid fears the country may be sliding into civil war, Western countries have been evacuating their nationals.
India's ambassador to the United Nations told a meeting to discuss peacekeeping issues on Thursday that three of his country's military personnel had been killed in an attack on the UN compound at the town of Akobo in South Sudan's Jonglei state.
"Unfortunately, just this very morning such militia groups have targeted and killed three soldiers from India in South Sudan," Asoke Mukerji said.
12 killed in attacks against church in southern Syria
DAMASCUS, Dec. 21 (Xinhua) — Syria's armed rebels fired multiple mortar shells on a church in Syria's southern province of Daraa, killing 12 people and injuring many others, the pro- government al-Ekhbarieh TV reported.
The shells landed at the old Church in Daraa while the Church volunteers were distributing charity aid to locals, the report said.
The incident came as the Syrian Christians, who make up 10 percent in the country's Sunni-majority population, have felt the pain of the protracted crisis, as their population has been subject to attacks by the radical rebels. The latest incident took place earlier this month, when radical jihadists fully controlled Syria's Christian town of Maaloula, north of the capital Damascus.