Obama's open hand policy doesn't even work with his best pals.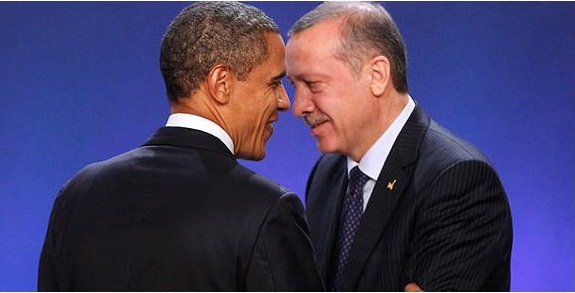 Just another reason to re-examine the supposed benefit of having Islamo-Turkey in NATO, and the sanity of US voters in giving Obama a second term.
NOTE: This is how the present Turk regime should be treated, like in the good ol'days when Israel knew how to arrange a proper seating for Ankara's representative in Israel.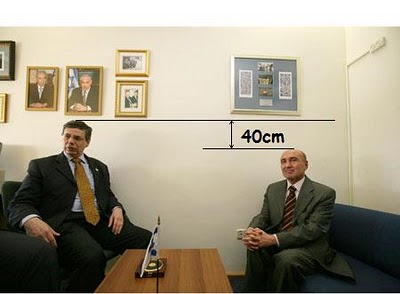 Erdogan Threatening to Remove US Diplomat for 'Scheming' against Him
Turkey's prime minister implied that the U.S. was behind an ongoing graft probe and threatened to throw out the U.S. ambassador to Turkey By: Lori Lowenthal Marcus Published: December 23rd, 2013
U.S. Ambassador to Turkey Francis Ricciardone
There have been repeated signs that Turkey's Prime Minister Recep Tayyip Erdoğan is really finished playing at being the most western leader of a Muslim country.  Over the weekend he took two additional steps that reflect a more authoritarian, illiberal leadership style.
One step was a further crackdown on press freedoms – Turkey is already the leading jailer of journalists in the world – and the second was an open threat to throw out the U.S. ambassador. Turkish media and the prime minister also claimed that the U.S. ambassador and other Western diplomats were behind a far-reaching graft probe affecting many members of this Turkish government.
On Sunday, Dec. 22, a public statement was issued barring all journalists from entering police stations throughout Turkey. All journalists in Turkey were told they had to turn in their keys and press passes to police stations.
The significance of this step is that it comes on the heels of the removal from office of more than 100 Turkish police chiefs from their positions. That move came in response to the ongoing graft investigation.