This is how it's always been, traditional Islamic war (jihad) against the non-believer.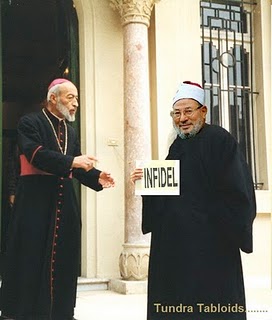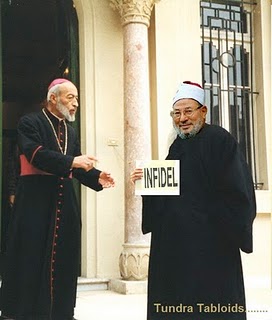 12 killed in attacks against church in southern Syria
English.news.cn   2013-12-22 05:52:24
DAMASCUS, Dec. 21 (Xinhua) — Syria's armed rebels fired multiple mortar shells on a church in Syria's southern province of Daraa, killing 12 people and injuring many others, the pro- government al-Ekhbarieh TV reported.
The shells landed at the old Church in Daraa while the Church volunteers were distributing charity aid to locals, the report said.
The incident came as the Syrian Christians, who make up 10 percent in the country's Sunni-majority population, have felt the pain of the protracted crisis, as their population has been subject to attacks by the radical rebels. The latest incident took place earlier this month, when radical jihadists fully controlled Syria's Christian town of Maaloula, north of the capital Damascus.
H/T: TROP Via: Xinhuanet.com