Academic kookoo birds.
Any leader can commission a report, and there's no lack in academic (taxpayer funded) hacks waiting for the chance to attach their name to such a thing. The big question is what criteria was used in the production of the report. Who's best interests are to be served, the taxpaying citizen, or the utopian minded statists preaching the false meme of multiculturalism? No doubt the latter.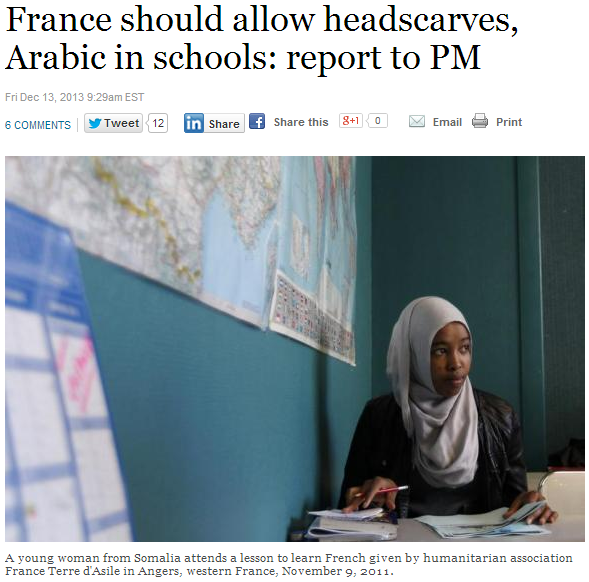 (Reuters) – France should reverse decades of strict secularism to integrate its immigrant population better, allowing Muslims to wear headscarves in schools and promoting Arabic teaching, according to an iconoclastic report commissioned by the prime minister.
The document, part of a government review of integration policy, sparked an outcry among conservative opposition politicians and unease among the governing Socialists.
It said France, with Europe's largest Muslim population, should recognize the "Arab-oriental dimension" of its identity, for example by changing street and place names, rewriting its history curriculum and creating a special day to honor the contribution of immigrant cultures.
More here. H/T: Fjordman