In other words, there is no amount of your money that she's not willing to spend.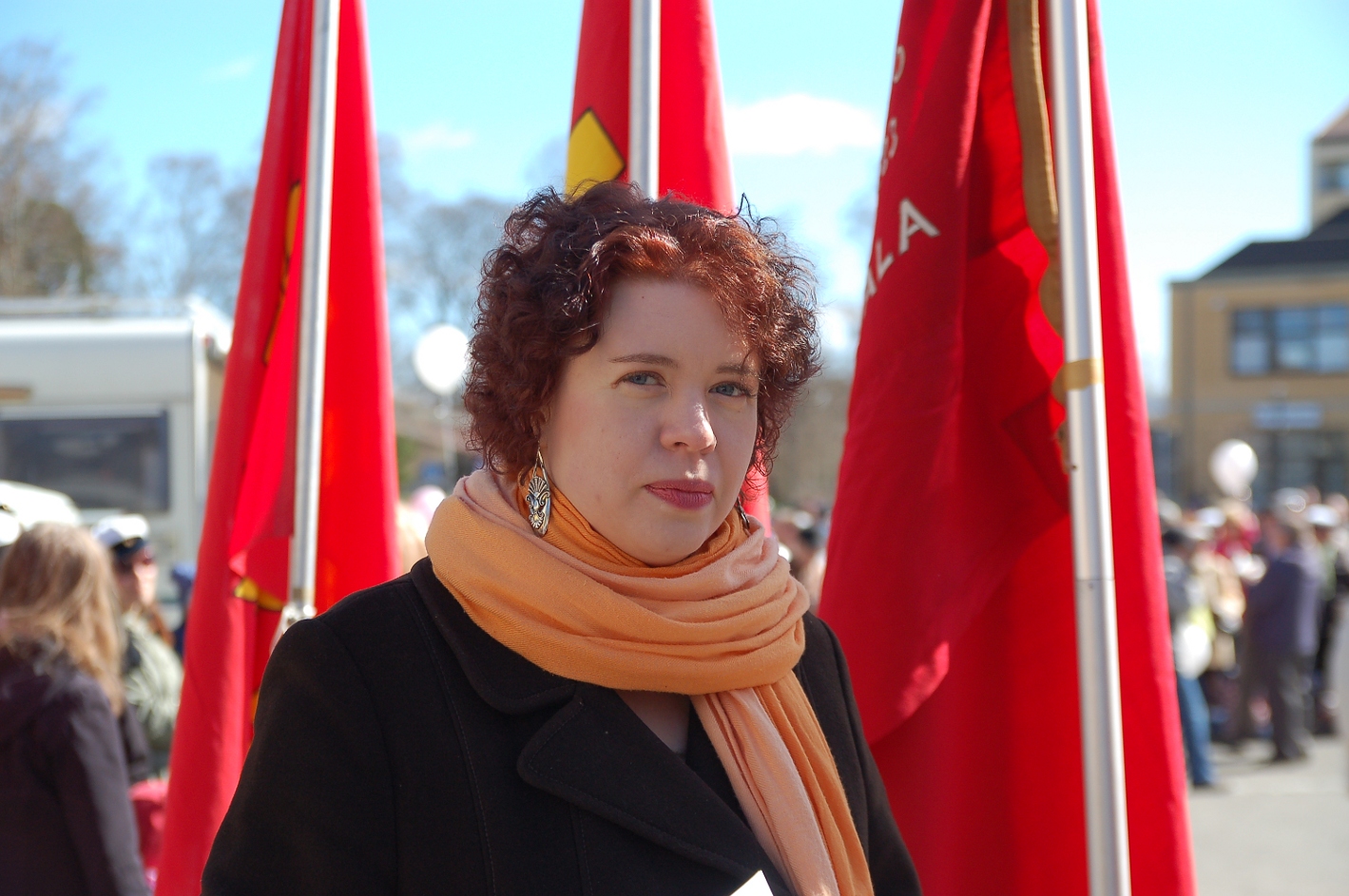 For statist loony tunes like this, the taxpayer is an open checking account, there to underwrite all of her utopian schemes. In reality, that's pretty much the mindset of politicians across the board within the welfare state itself, though many would balk at her suggestion that anyone is entitled to the Finnish taxpayer's money.
NOTE: This is the same radical leftist loon who admitted hiding illegal aliens in Finland, as well as stating Israel tortures children from the floor of the Finnish parliament. Oh and she also posed nude, (if you can stand to bear looking at it) plastered on the pages of the national daily, Helsingin Sanomat.
h/t: Mimosa Dedannan via Tapoi Tuuri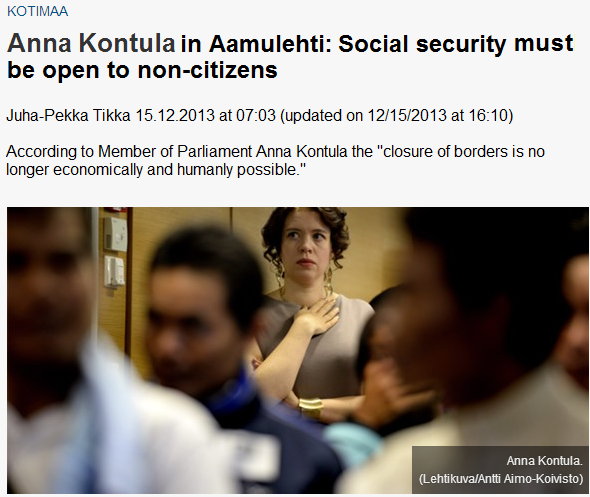 "The conditions of free movement, social security and welfare services must be open to non-citizens. Unless this is done, there will be, little by little, a materialization of a ragtag ethnic proletariat in Finland, which in turn will gradually erode the entire social system," writes Anna .