What a narcissist, it's really all about him.
My Finnish wife says it's such an unprofessional act, and in bad taste, that she doubts Finns really find the humor in it.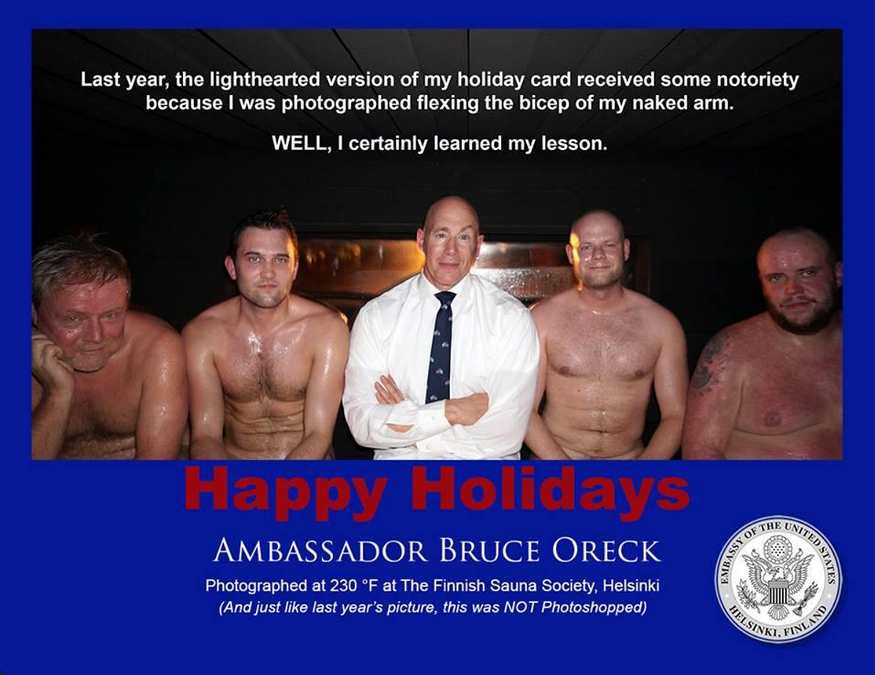 I have no respect for the man at all, his role of US ambassador is to represent the US people, not himself. I believe that he embodies the Obama presidency to a tee, someone who used whatever means to gain a position, and uses it to promote himself.
This was Oreck's 2012 'Happy Holiday's greetings. The jerk can't even wish the Finnish people a Merry Christmas, let alone his own fellow citizens.
NOTE: Bruce Oreck is a Democrat hack who bought his way into that ambassadorship, and in my opinion, solely to represent himself, by developing contacts in Finland to secure his greens business dealings long after his term is up. That's what politicians and bureaucrats lacking virtue and a sense of humility, do.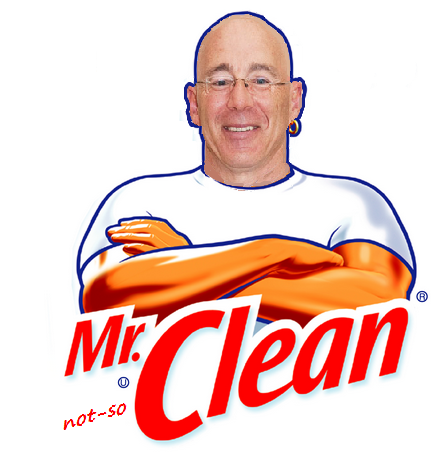 H/T: Vasarahammer via Diplomatnews