I don't remember Finland lowering its flag for Margret Thatcher's or for Ronald Reagan's funeral.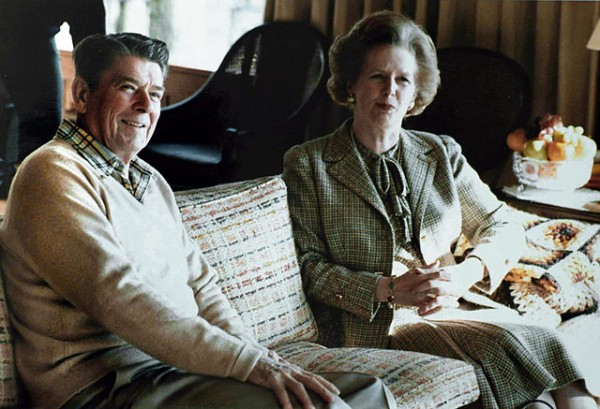 These two leaders that freed more people than the commie below ever could. Shame on Finland.
For crying out loud, it's against Finnish law to defile the state flag, and then the government goes on to soil it officially.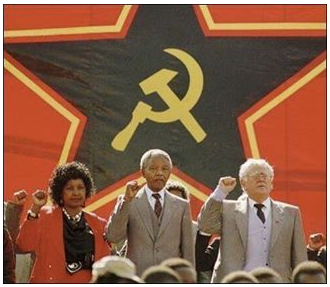 By honoring this smoocher of terrorists, they in fact, defile their own flag like in the idiot commie/anarchist in the picture below.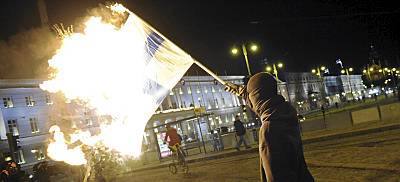 Finnish Flags at half-mast to honour Mandela
All the Nordic countries have announced a special flag day on Sunday 15th December to commemorate the former South African president on the day of his funeral.
Finnish flags will fly at half-mast outside the offices of the President and Prime Minister, the Parliament building, and government ministries.
The commemorative gesture is usually only reserved for major disasters, important Finnish figures, or for displays of private mourning.
Nelson Mandela died in Johannesburg, South Africa on the 5th December. A state funeral will be held for him on Sunday December the 15th in his ancestral village of Qunu, in Eastern Cape Province.
Finland's Interior Ministry guidelines on flag use state that: "On the day of a funeral, the flag should first be flown at half mast, and after the funeral service and the burial, it should be raised to the top of the pole for the rest of the day. During the memorial service, the flag should be flown at full mast to salute the deceased and to honour his or her memory."