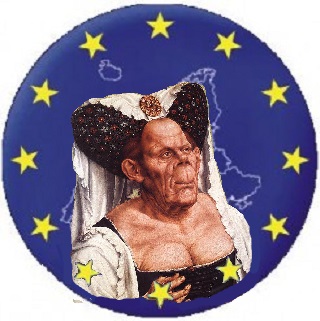 New suspects in police drug chief corruption case
Helsinki prosecutor Jukka Haavisto says authorities have held former subordinates of ex-anti drug squad leader Jari Aarnio in a corruption case that has expanded to include suspected drug felonies, in addition to bribery and abuse of office.
The Helsinki police department remained mostly tight-lipped Friday folowing reports that authorities have held former subordinates of detained Helsinki anti-drug chief Jari Aarnio. According to Helsinki prosecutor Jukka Haavisto the matter turns on whether or not Aarnio's subordinates acted according to official regulations. News of the fresh detentions however came as a surprise to Helsinki police.
"It's a surprise for us. We're now waiting to see what the investigation will uncover. The police department leadership will evaluate the outcome," said Juha Hakola, a spokesman for the Helsinki police department.
"Spirits around here are anything but high. We have to deal with the matter and then make the required evaluations when we get more information. The police department will assist the investigators fully," Hakola stressed.
Riikonen: Full support for investigation
Helsinki police chief Jukka Riikonen also stressed that the department's top brass are ready to support the investigation, including a probe into fresh allegations of illegal drug activities by Aarnio, the former drug squad head.
"The suspicions facing Aarnio are very serious and the department leadership will give investigators their full support to get to the bottom of this matter," Riikonen said in a statement Friday.
The Caribbean island of St. Barthélemy was once a Swedish colony.
Sweden 'open' to slave trade reparations
Published: 13 Dec 2013 17:36 GMT+01:00
Sweden's top diplomat in the Caribbean said an effort by a group of countries in the region to seek reparations from former colonial powers for the effects of the Atlantic slave trade should be "taken seriously".
Earlier this week, a commission by regional governments to look into seeking reparations for "native genocide, the transatlantic slave trade and a racialized system of chattel slavery", identified Sweden as one of eight European countries that should "address the living legacies of these crimes."
Other countries named by the Caribbean Community Reparations Commission, which was launched earlier this year, included Britain, France, Spain, Portugal, the Netherlands, Norway, and Denmark.
While the Swedish foreign ministry has been following the commission's work, diplomats were unaware that Sweden would be named until this week's announcement in Jamaica on Tuesday.
"We didn't know Sweden was going to be included when the commission started," Claes Hammar, Sweden's ambassador to the Caribbean told The Local.