That was close.
Yet another convert jihadi wannabe.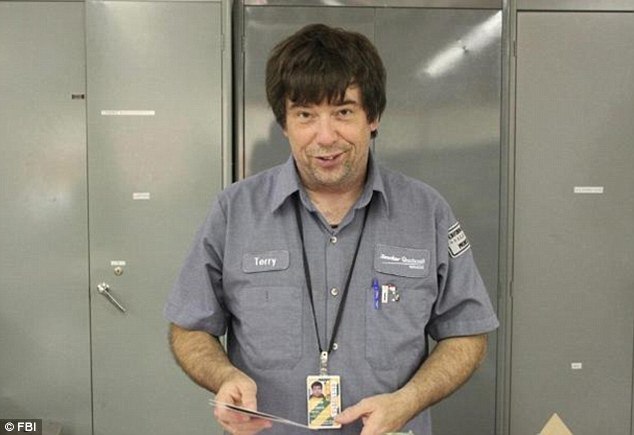 Al Qaeda Group Behind Foiled Suicide Bombing at Kansas Airport
The 58 year old Kansan was charged with attempting to use weapons of mass destruction and providing material support to a foreign terrorist organization.
By: Lori Lowenthal Marcus Published: December 13th, 2013
Anwar al-Awlaki, former leader of Al Qaeda in the Arabian Peninsula, was an inspiration to the Kansas bomber A 58 year old man was arrested early Friday morning at the Mid-Continent Airport in Wichita, Kansas. The suspect, Terry Lee Loewen, believed he was about to die as a suicide bomber.
He planned to detonate what he believed were live explosives in the car he was driving at the Wichita airport. He was doing this in order to "assist a foreign terrorist organization," as charged in the criminal complaint filed against him, according to U.S. Attorney Barry Grissom and Special Agent in Charge Michael Kaste of the FBI office in Kansas City.
Loewen worked at the airport as an avionics technician.  He was arrested without incident at approximately 5:40 a.m. Kansas time, as he was about to enter the tarmac Friday morning, using his employee access card. At the time of his arrest, Loewen believed he was going to detonate explosives in his car.  He planned to die "as a martyr" in the explosion.
The explosives in Loewen's car, however, were "inert."