A couple of posers deliver a message.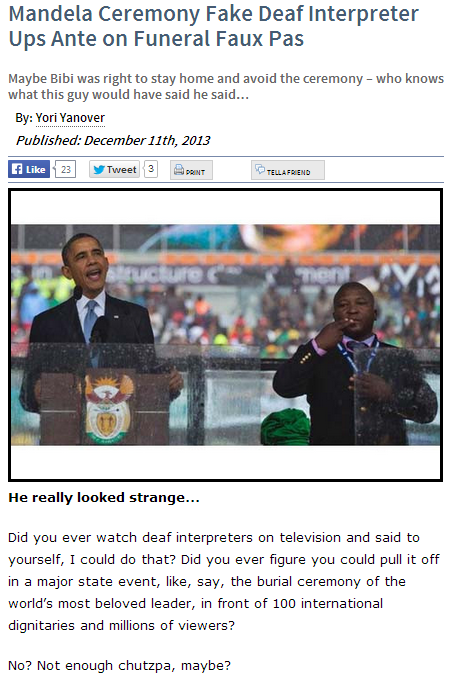 Well, deaf people around the world and in South Africa, who were glued to the set Tuesday, watching the impressive, heart warming procession, were trying to understand what the deaf interpreter was saying, with an ever more sinking feeling that the man was not a deaf interpreter at all, but a fake.
They started tweeting their frustration, too. In droves. Especially sign language interpreters, who complained the signing by this interpreter was "making a mockery of our profession."
Come to think of it, maybe Bibi was right to stay home and avoid the ceremony. Can you imagine what would have happened if this guy mis-interpreted his speech and the next day the trucks would show up to pick up 50,000 settlers?
NOTE: Then there is his flirting with the Danish PM