Saudi Arabia, a place where one can still visit the seventh century and not be in a museum.
THE SAUDI NOOSE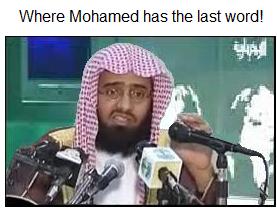 TSN: Remember brothers, all we are saying, is give blood feuds a chance.
Two Saudis injured in bloody fight inside mosque
Emirates 24/7: Two Saudi men were injured in a fight inside a mosque during which they used a knife and a gun, a newspaper said on Monday.
One man who entered the mosque for prayers pulled a knife and stabbed another following a recent dispute, prompting the other to open fire at him.
Al Sharq Arabic language newspaper said both men were injured and taken to hospital in the southern Saudi town of Wadi Al Dawasir.