The best outcome would be to annul the 17th amendment, and allow states once again to appoint senators to represent them in Congress, term limits, and forcing the federal government to live within 11-15% of the GNP.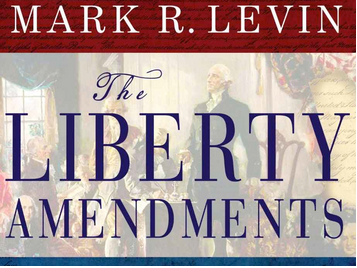 This is something you all should be excited about, and press your local state reps to support. This is a direct result from constitutional scholar Mark Levin's excellent book, the Liberty Amendments. You DO have a voice and opportunity in changing Washington from outside of Washington, through your state legislature through Article V of the constitution.
Use it to your best advantage and keep abreast of the situation. The only portion the article gets wrong, is that it mentions forcing congress to call a convention, when in fact, Congress is completely left out of the loop. It's the states themselves who convene and amend the constitution, not congress.
Michigan legislators join national push for Constitutional Convention
By CURRENT STATE
Credit http://www.statesenatormikegreen.com/
State Sen. Mike Green wants to amend the U.S. Constitution to require a balanced federal budget.
On Saturday, state lawmakers from around the country will meet at Mount Vernon to discuss how they can push for a new constitutional convention. Their primary goal is to pass and ratify an amendment to the U.S. Constitution requiring a balanced federal budget.
Current State's Scott Pohl has a Michigan perspective on the effort to enact a Balanced Budget Amendment.
Senator Mike Green is a Republican who represents the 31st district in Arenac, Bay, Huron, Sanilac and Tuscola counties.
Most Americans are familiar with amending the constitution with passage by two-thirds votes in both houses of congress, followed by ratification by three-fourths of the states. Sen. Green says the Mount Vernon Assembly is being held to discuss the other way the constitution can be amended under Article V. It provides for a way that state legislatures can force Congress to call a constitutional convention.