There ya have it. Arab Muslim "democracy".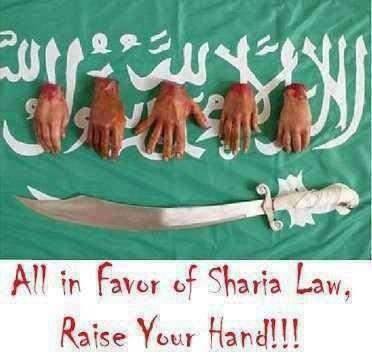 Libyan assembly votes to follow Islamic law
TRIPOLI Wed Dec 4, 2013 8:04am EST
(Reuters) – Libya's General National Council assembly (GNC) voted on Wednesday to make Islamic Sharia law the base for all legislation and for all state institutions, a decision that may impact banking, criminal and financial law.
"Islamic law is the source of legislation in Libya," the GNC said in a statement after the vote. "All state institutions need to comply with this."
The immediate scope of the decision was not clear, but a special committee would review all existing laws to guarantee they comply with Sharia.