Just recently an ethnic Somali Finn, Maryan Abdulkarim, openly disparaged the country of Finland on the more-than-willing pages of the Helsingin Sanomat, as a 'racist country'. Those sentiments have angered a great many people, (especially over the timing of the article, a day before Independence Day, today) who view the act of taking in Somalis, as well as other groups, housing, clothing and feeding them, as an act of kindness, and those who accepted that kindness should show at least a modicum of appreciation.
Maryan Abdul Karim has been a Finn for 24 years. ´She has an unfortunate thing to say about her home country.

"Finland is a very racist country. It always has been."

White skinned people of the main population do not necessarily notice it because racism doesn't touch them. The organizational activist and multiculturalism expert Abdulkarim compares the situation with reduced mobility. If someone has two functioning feet, they will consider, how is it like to get around Helsinki in a wheelchair.
Note that she didn't say that Finland has a problem with racism in the country, but that in her opinion, "Finland not only is a racist country, it always has been one" due to the personal experiences she's had with supposed bigots. Talk about bigoted statements, she just made the mother of all bigoted statements, by impugning ever single white skinned Finn as harboring deep seated racist thoughts towards her due to the color of her skin, not just presently, but throughout their entire history.
Well I have some news for Ms. Abdulkarm, try and compare her experiences in Finland with her fellow Somalis who are fleeing S.Africa in droves due to the attitudes of Black S.Africans. Let then see how they compare, and how she gets a sandal placed to her rear by those who would love to live in such a 'racist country' such as Finland. The cheek of the woman, and of the rag that printed her drivel.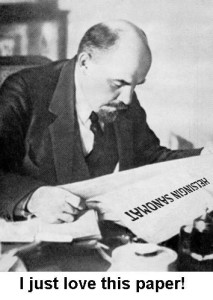 Somalis Fear South African Violence More Than War at Home
By Franz Wild – Oct 22, 2013 3:48 PM GMT+0300
Ali Omar Mohamed fled Somalia's civil war two years ago to seek a better life in South Africa. Now after being robbed at gunpoint and seeing scores of his countrymen murdered in xenophobic violence, he's ready to leave.
Mohammed, a 21-year-old shopkeeper, is part of a growing tide of immigrants who say they prefer returning to a war zone rather than face the hatred and jealousy they are subject to in South Africa where they're called "the enemy."
Displaced Somalis run past a burning tent set alight during unrest at a temporary shelter set up for victims of recent immigrant attacks north of Pretoria, South Africa. Photographer: Marc Morris/AP Photo
"It's better to die in your country where your mother and father can see you and not worry so much," said Mohamed, who sleeps in a small room attached to the shop in the northern Johannesburg shantytown of Diepsloot. "As soon as possible, I'll go back."
About 2,000 Somalis, or almost 8 percent of those living in South Africa, have returned home this year as parts of the Horn of Africa country become more stable after African Uniontroops drove Islamist militants out of the biggest towns, the mission head of Somalia's embassy in the capital, Pretoria, Mohamed Ali Mire, said in an Oct. 9 interview.
Over the past six months, disputes between Somali shopkeepers and South Africans have deteriorated into looting and burning sprees of dozens of stores in parts of Johannesburg and the coastal city of Port Elizabeth, according to police.
Mohamed says he's wary of everyone who walks into his grocery store, which sells everything from individual cigarettes to 20-liter (5.2-gallon) buckets of sunflower oil.
Business Capital
"Every time someone comes through the door I'm worried," he said in an Oct. 11 interview at the shop as customers searched his freezers for bags of chicken pieces or perused the shelves lining the unpainted walls for detergent or shoe polish.
Somalis and Pakistanis, who're able to tap their close-knit communities for capital to start businesses, dominate convenience stores known as spaza shops in townships and shantytowns on the outskirts of South Africa's major cities.
Conspicuous by their distinctive languages and Muslim religion in a mainly Christian country, their business acumen has stoked jealousy among many citizens in South Africa, where one-in-four are unemployed.
"There are too many foreigners here, they undercut everyone. Every corner, there is a Somali shop," Magdalene Thabana, 56, said as she sat on a red plastic stool selling bags of scones across the road from Mohamed's store. "I don't have enough money to start a shop."
More here. H/T: Fjordman