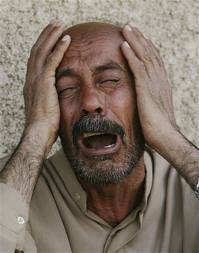 Jihadists execute Iraqi cameraman in rebel-held Syria
(AFP) – 15 hours ago
Beirut — Fighters linked to Al-Qaeda executed an Iraqi freelance cameraman as he was leaving Syria after a 10-day assignment in rebel-held territory, watchdogs said on Thursday.
Yasser Faysal al-Joumaili was shot dead after being stopped at a checkpoint in mainly rebel-held Idlib province in the northwest as he headed for the Turkish border on Wednesday, the Syrian Observatory for Human Rights said.
His death at the hands of jihadist fighters of the Islamic State of Iraq and the Levant (ISIL) underlined the risks of reporting from Syria, which Reporters without Borders (RSF) describes as the world's most dangerous country for journalists.
The 34-year-old father-of-three had been filming in Aleppo province further east, one of the main battlegrounds of the 33-month conflict, the head of RSF's Middle East and North Africa desk, Soazig Dollet, told AFP.
She said he was the first foreign journalist killed by jihadists in Syria.

Sudanese killed in firefight with Egypt border guards
December 05, 2013 07:36 PM
CAIRO: Four Sudanese were killed on Thursday in an exchange of fire with Egyptian border guards, security officials said, adding that 10 more were wounded.
Clashes erupted between the illegal migrants and Egyptian military forces along the Egypt-Sudan border, the officials said, and the wounded were transferred to Aswan hospital.
Many African migrants who enter Egypt later try to cross to Israel through Sinai, and several dozen have been killed in recent years along the 250-kilometre (155-mile) Israel- Egypt border.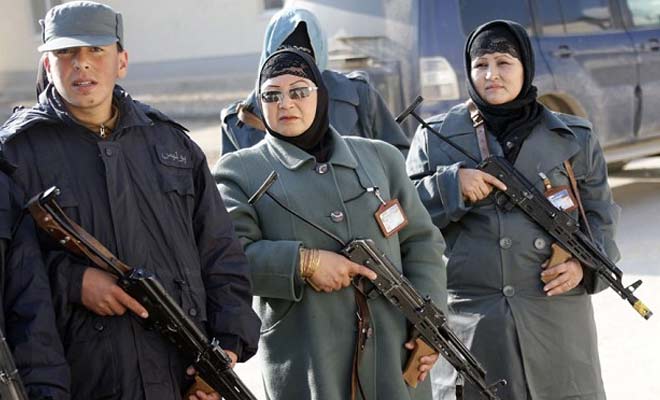 Afghan Policewoman Is Killed, Fourth in Last Six Months
By ALISSA J. RUBIN
Published: December 5, 2013
KABUL, Afghanistan — Two gunmen on a motorcycle shot and killed a policewoman in western Afghanistan on Thursday, wounding her daughter and two other family members who were with her. It was the fourth killing of an Afghan policewoman in the last six months.
"Her name was Masooma, and she was very active in her job," said Gen. Abdul Rahim Chikhansori, the acting police chief for Nimruz Province. "The enemy of Afghanistan didn't tolerate her great service and active approach, and unfortunately she was martyred."
There were conflicting reports about which relatives were with her and the extent of the injuries to her daughter and the two others, who may have been her children or her daughter's children.
The attack took place on the outskirts of Zaranj, the provincial capital, early Thursday morning, as Ms. Masooma, who like many Afghans used only one name, was taking her young relatives to school before going to work.
Six killed in southwestern Pakistan
Baloch militants in southwestern Pakistan. (File photo)
Fri Dec 6, 2013 8:29AM GMT
At least six people are killed during an exchange of fire between suspected pro-Taliban militants and security forces in southwestern Balochistan Pakistan.
"Our forces were conducting an operation on Thursday to recover some kidnapped people from the Baloch militants, they faced resistance and five militants were killed in retaliatory firing," said Home Secretary of Balochistan Province Asad Gilani.
One Pakistani soldier was also killed and another injured in the violence.
According to Gilani, the security forces came under attack as they were conducting a search operation for abductees near Dera Bugti area.
At least 13 workers of a power plant in restive Balochistan had been abducted from Naseerabad district on December 4.