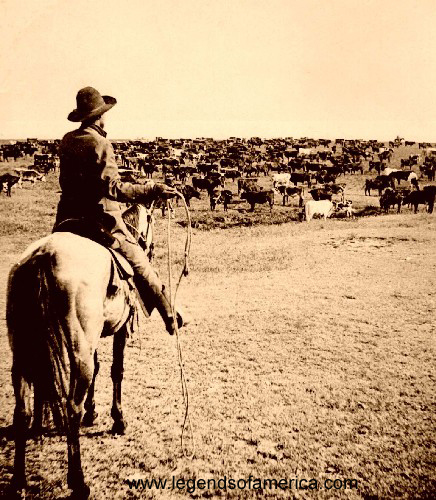 Norway Delegation Visits Israel, Asks for Forgiveness
British soldier's alleged killer 'told police he went for jugular as he was hacked to death in London street because that is how animals are killed in Islam'
Michael Adebolajo told police in interview that he and Michael Adebowale waited at Woolwich Barracks to target a soldier

Fusilier Rigby 'just so happened to be spotted first', he added

Defendant said he cut soldier's throat because that is 'most humane'

He added that he wanted to meet Rigby's family and had no 'vendetta'

By ARTHUR MARTIN
PUBLISHED: 13:59 GMT, 5 December 2013 | UPDATED: 00:57 GMT, 6 December 2013
An Islamic extremist admitted trying to behead Fusilier Lee Rigby because 'the most humane way to kill any creature is to cut the jugular', a court heard yesterday.
Michael Adebolajo, 28, said he drove his car into Mr Rigby before he sawed his neck and then 'attempted to remove his head', the jury was told.
During a series of police interviews which were played to the Old Bailey yesterday, Adebolajo said he and his accomplice Michael Adebowale, 22, waited near Woolwich Barracks for a soldier to appear.
Interview: Footage of Michael Adebolajo talking to police has been shown to an Old Bailey jury
Do you know what your children are doing on Facebook? Parents warned after three men are convicted of grooming girls as young as 13 for sex
Shakil Munir, Sakib Ahmed and Ateeq Latif convicted of sex offences

Taxi driver Munir, 32, sent explicit messages to one victim on Facebook

One girl was picked up in her pyjamas and taken to lay-by for sex


Ahmed, 19, met girl at under-age disco and said 'pretend you're 16'

Pal Latif helped Ahmed facilitate sex with young victim

Mother warns children and says social networks 'a free for all'

By LUCY CROSSLEY
PUBLISHED: 18:02 GMT, 5 December 2013 | UPDATED: 21:27 GMT, 5 December 2013
A senior detective has warned parents to monitor the social networks their children use after three men were convicted of grooming girls as young as 13 and exploiting them for sex.
Six girls in total were exploited by taxi driver Shakil Munir, 32, and Sakib Ahmed, 19, after they were groomed over Facebook and BlackBerry Messenger.
Another man, Ateeq Latif, 17, was found guilty of helping the commission of a child sex offence.
Warning: A senior detective has warned parents to monitor their children's use of social networks after taxi driver Shakil Munir (left), 32, and Sakib Ahmed (right), 19, were convicted of grooming girls on Facebook and BlackBerry Messenger and exploiting them for sex
Honey trap conwoman admits swindling seven men out of £35,000 by posing as potential bride on shaadi.com website
Sidra Fatima posed as a willing and available bride on Shaadi.com

Her husband Raja Haider Ali posed as her chaperone

33-year-old would meet the men and agree to marriage

She then demanded each victim hand over money to pay for the nuptials


Couple pleaded guilty part way through their trial at Bradford Crown Court

Judge said pair should be under no illusion, warning they could be jailed

By LIZZIE PARRY
PUBLISHED: 18:14 GMT, 5 December 2013 | UPDATED: 19:57 GMT, 5 December 2013
Sidra Fatima faces jail after conning seven men out of £35,000 after posing as a potential bride on a dating website
A honey trap conwoman posing as a potential bride-to-be on a dating website swindled seven men out of £35,000.

Sidra Fatima snared seven men on Asian marriage site Shaadi.com, posing as a willing and available bride 'looking for someone who knows the meaning of love'.
But the 33-year-old scarpered with the men's money and gifts they lavished on her before going through with their arrangement.
Fatima was already married and set up the scam with husband Raja Haider Ali, 45, who pretended to be her cousin or brother-in-law when he came face-to-face with their victims.
Claiming to be divorced and the mother of a child, Fatima described herself on the site as 'simple and sincere'.
She added that she was a 'simple person learning from life and finding myself, looking for someone who knows the meaning of love, someone who can touch my soul'.
In each case, Fatima arranged to meet the victim and in some instances his family while husband Ali, posing as a male relative, accompanied her.
Following their first meeting, she would agree to marriage, insisting the victim handed over money to pay for the wedding.
Prosecutor John Harrison told the jury at Bradford Crown Court the men had each stumped up a dowrie of around £5,000 each.
He said Fatima then demanded gifts for the wedding in addition to the money.
Al-Qaeda made £50million from ransoms in three years, says British UN ambassador, as he urges Security Council to demand such payments stop
Ambassador Mark Lyall Grant is calling for ban on ransom payments
He wants UN security council to sign a resolution outlawing the deals
Top UN diplomat says ransom money is now major part of al Qaeda income

By DAILY MAIL REPORTER
PUBLISHED: 16:10 GMT, 5 December 2013 | UPDATED: 16:56 GMT, 5 December 2013
Mark Lyall-Grant, British ambassador to the U.N, is calling for members of the Security Council to sign a resolution banning the payment of ransoms
Terrorist cell al-Qaeda has made £50million in ransom payments from kidnaps in the last three years, according to the British UN ambassador.

Mark Lyall Grant, the UK Government's representative in New York, revealed the shocking statistic as he attempts to persuade members of the United Nations security council to sign up to a blanket ban on the deals.
His claims were backed up by a top UN diplomat who said that ransom payments were now the biggest source of income for Northern Africa's al-Qaida in the Islamic Maghreb and al-Qaida in the Arabian peninsula.

Mr Lyall Grant is now urging member states to sign a resolution which calls on all countries not to pay ransom to kidnappers who use the money to finance terrorist groups.

The Ambassador circulated a draft resolution to the council on Tuesday calling on the 193 nations to 'prevent terrorists from benefiting directly or indirectly from ransom payments.'
A U.N. resolution adopted weeks after the Sept. 11, 2001 terrorist attacks in the United States already bans all countries from financing terrorism.
But Lyall Grant said the proposed new resolution highlights 'the increasing threat' from kidnapping for ransom to benefit terrorists.

He said: 'We want to make it much more difficult for terrorists to benefit from this sort of financing.'
Lyall Grant hopes the Security Council of 15 members will approve the resolution this month.

The British resolution follows up on the communique issued by leaders of eight major industrial powers at their summit in Northern Ireland in June.
Face of war hero Marine facing jail: Wave of support as sergeant who killed prisoner has ID revealed 
Alexander Blackman, 39, 

executed a Taliban fighter after helicopter attack

He could face life in prison when he is sentenced tomorrow

Web users come out in support, blaming the killing on the horrors of war

L/Cpl Matt Croucher says Blackman is not 'a cold-blooded murderer'


Marines B and C were acquitted while D and E had all charges dropped

The other four Marines still cannot be named pending further appeals

By IAN DRURY and DAVID WILLIAMS
PUBLISHED: 11:01 GMT, 5 December 2013 | UPDATED: 00:17 GMT, 6 December 2013
Identified: Sergeant Alexander Blackman has been revealed as the Royal Marine who was last month convicted a murdering an Afghan insurgent
The identity of the Royal Marine who executed a wounded Taliban prisoner was revealed yesterday, sparking a massive outpouring of support.
Sergeant Alexander Blackman, 39, is a decorated war hero with a record of selfless courage on tours of duty in Northern Ireland, Iraq and Afghanistan.
At the time he killed the badly-wounded insurgent in Afghanistan in September 2011, he was still mourning the death of his father.
Blackman, who is married and from Taunton, Somerset, faces life in prison when he is sentenced today. He was finally named yesterday after losing a year-long legal battle to keep his identity secret.
He is the first British soldier convicted of murder on active service abroad since the Second World War.
Last night the publication of his name following a High Court ruling led to a wave of calls for leniency and a special Facebook page being set up to back him.
His family, friends and comrades urged the sentencing court to show mercy.
The decision to name Blackman means it can now be revealed that in 2001 he was involved in the hunt for Osama Bin Laden after the 9/11 attacks on the US.
And Blackman escaped death in Iraq when a rocket-propelled grenade fired by an enemy fighter struck his rucksack.