J-Street is first and foremost, run by a bunch of ideologues, whose Leftist ideology takes precedence over the supposed reason for becoming a political entity, Israel. Here's another candidate for a J-Street organizational leadership role:
Did SFSU Student Post Selfie with Knife: 'I Want to Stab an Israeli Soldier'
It appears the president of a university-funded student group at San Francisco State boasted how much he loved his knife and that it made him want to stab an Israeli soldier.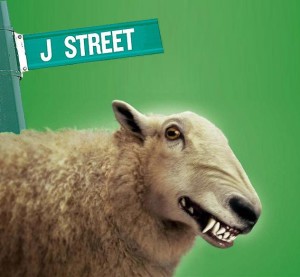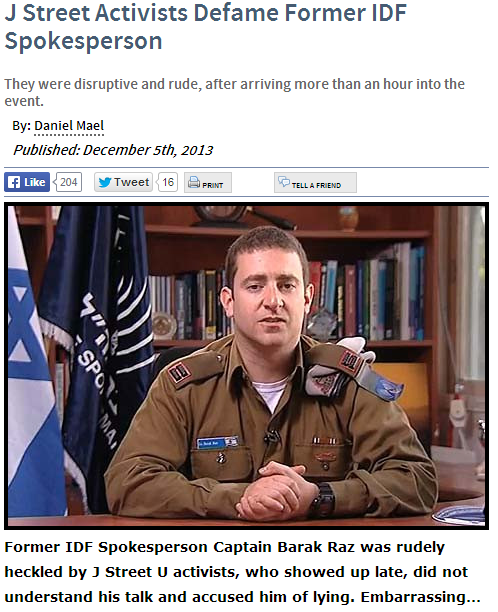 After seeing an op-ed headlined, "The Pro-Israel Tent 'Doesn't Matter If It Can't Hold Disagreement," written by my Brandeis classmates Eli Philip and Catie Stewart which appeared in a Philadelphia Jewish paper and several J Street online sources, I feel compelled to provide much needed additional information and context, so that readers can determine for themselves what is the matter, if anything, with our – and others – pro-Israel tent.
In their article, Philip and Stewart describe an incident that occurred at a pro-Israel event on campus earlier in the semester, during which Captain Barak Raz, a former spokesperson for the Israel Defense Forces, spoke.
In their op-ed, the two J Street U leaders state that Raz said there were no checkpoints in the West Bank, and that a J Street U leader asked Raz about a particular checkpoint, "motivated by deep frustration, the question was not asked calmly."
What was not included in that op-ed is that the J Street U leader asking the question was Eli Philip, and that Philip and his J Street U colleagues were not just "not calm," they were repeatedly disruptive and rude.  But even more importantly, at least as a matter of honesty, is that Philip arrived more than an hour after Raz's talk began.  He missed entirely the groundwork of information already laid by Raz, which was the prelude to the statement Philip found so offensive.
But, actually, it's worse than that. Because after Philip and his colleagues were so disruptive during Raz's talk that there were calls for him to resign his student leadership position for having embarrassed the Brandeis community, Philip took to Facebook to announce what he called Captain Raz's "lies" to the Brandeis community.
H/T: Lori Lowenthal Markus