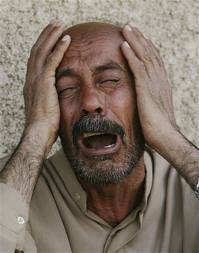 Syria death toll hits nearly 126,000: monitoring group
BY ERIKA SOLOMON
BEIRUT Mon Dec 2, 2013 11:03am EST
(Reuters) – The death toll in Syria's civil war has risen to at least 125,835, more than a third of them civilians, but the real figure is probably much higher, the Syrian Observatory for Human Rights said on Monday.
The pro-opposition monitoring group also appealed to U.N. Secretary General Ban Ki-moon and "all people in the international community who have a conscience" to increase their efforts to end the 2-1/2 year war.
The conflict began as peaceful protests against four decades of rule by President Bashar al-Assad's family, but under a fierce security force crackdown, turned into an armed insurgency whose sectarian dimensions have echoed across the Middle East.
The Observatory, based in Britain but with a network of activists across Syria, put the number of children killed in the conflict so far at 6,627.
It put the death toll among rebels fighting the Assad government at least 27,746 rebels, including more than 6,000 categorized as foreign fighters or unknown combatants.
31 killed, 73 wounded in bomb attacks in Iraq
12-04-2013 00:00 BJT
BAGHDAD, Dec. 3 (Xinhua) — At least 31 people were killed and 73 others wounded Tuesday in bomb attacks in Iraq, including three suicide bombings, police said.
The deadliest attack occurred in the town of Tarmiyah, some 40 km north of the Iraqi capital of Baghdad, when two roadside bombs went off outside the local government building, apparently in an attempt to pave the way for two suicide bombers to enter the building, a local police source told Xinhua on condition of anonymity.
A police force guarding the government building opened fire on the suicide bombers and forced them to blow up their explosive vests at the gate of the building, killing a total of nine people, including five policemen, and wounding 11 people, the source said.
Meanwhile, another coordinated suicide bomb attacks took place in the city of Tikrit, the capital of Salahudin province, when a car bomb detonated outside a police administrative building, a provincial police source anonymously told Xinhua.
The blast was followed by four suicide bombers in military uniforms who drove into the building and two of them blew up themselves at the gate while the two others fought fierce clash with some policemen inside the building, the source said.
Pakistan: 13 killed in Karachi violence
World | Press Trust of India | Updated: December 04, 2013 08:34 IST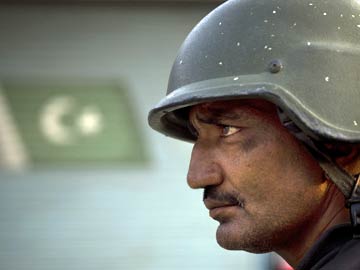 Karachi:  Violence rocked Pakistan's biggest city today as 13 people were killed in targeted shootings including five suspected Taliban activists, a Shia scholar and two Moroccan students at a religious seminary.
Police said the spate of targeted killings increased late this evening when seven people were shot dead in just an hour.
In the latest incident at Nazimabad, unidentified gunmen opened fire on a car killing five people.
A senior police official said on condition of anonymity that the killed included two people who had links with militant outfits and used to raise funds for them in the city.
"One of them is Mushtaq Samand who was well known for raising funds for Jihadi outfits and even contested the recent provincial assembly elections as an independent candidate," he said.
Earlier, two foreign students from Morocco studying at a religious seminary were shot dead outside the Makki mosque in the same area as they came out for a stroll while in another targeted killing in North Nazimabad three people were killed in an ambush.
"All three belonged to Tableegi Jamaat," an official said.
Militants and soldiers killed in east Yemen clashes
Six suspected al-Qaeda militants and three soldiers have been killed in clashes in eastern Yemen, the country's defence ministry has said.
The militants attacked an army checkpoint at the western entrance to the town of Sayun, the second largest town in the province of Hadramawt.
Al-Qaeda in the Arabian Peninsula (AQAP) has stepped up attacks on security forces in the region.
On Sunday, an army officer and his son were shot dead by gunmen in Hadramawt.
Col Ahmed al-Merfidi was driving a car with his son Yasser when assailants riding a motorbike opened fire at them, officials said.
Three policemen were also killed in Sayun on 24 November.
Last year, a major army offensive forced AQAP and its allies out of towns in southern Yemen that they seized during the political chaos triggered by the uprising against former President Ali Abdullah Saleh.