This just in!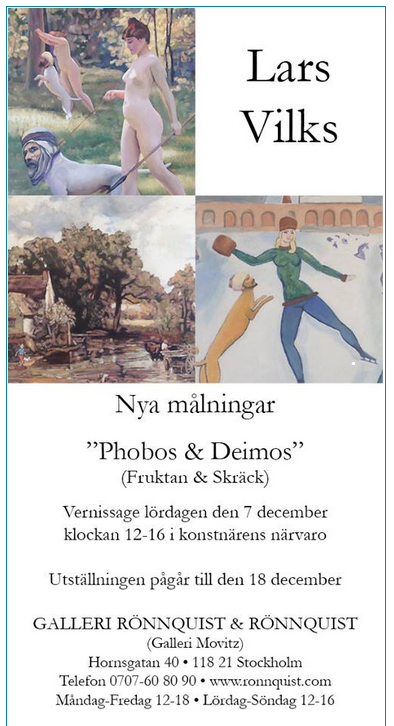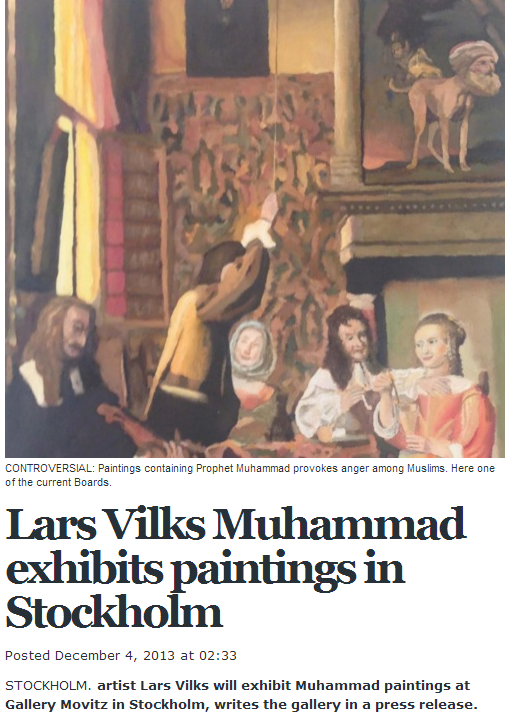 On display are twenty or so paintings that are paraphrases of famous works of art, but with so-called roundabout dogs depicting the Islamic prophet Muhammad painted on.
Vilks exhibitions of Muhammad depicted previously created quite a stir among Muslims. Because of this, Vilks subjected to several attacks. Among others, two Somalis tried to burn down his home and later convicted of arson. On several occasions, Vilks attacked by angry Muslims when he lectured at various universities in Sweden.
The exhibition runs between 7 and 18 December at Gallery Movitz Hornsgatan on journalist dense Södermalm.
Friatider.se H/T: Baron Bodissey via Gothic Club and LN