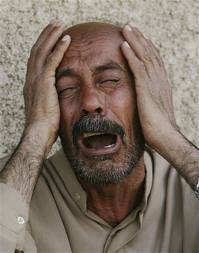 'Turban bomber' wounds Afghan MP
(AFP) – 1 day ago
Kabul — A suicide bomber wounded an Afghan lawmaker on Friday by detonating explosives hidden in his turban, officials said, in an attack that echoed the 2011 murder of former president Burhanuddin Rabbani.
Hamidullah Tokhi, a lawmaker from Zabul province who previously served as the province's governor, was injured when the man entered his house in the capital Kabul and detonated the bomb.
"A man with explosives hidden in his turban detonated himself while greeting MP Hamidullah Tokhi in the Kart-e-Parwan district of Kabul," deputy interior ministry spokesman Najib Danish told AFP.
One Police Guard Killed In Attack On Polio-Vaccination Team In Pakistan
By RFE/RL's Radio Mashaal
November 30, 2013
PESHAWAR, Pakistan — Police say one policeman was killed when armed men opened fire on police officers protecting a team of polio-vaccination workers in northwest Pakistan on November 30.
The attack happened near the city of Peshawar. Another policeman was injured.
The assailants fled after the attack.
Syria-fueled violence leaves four dead, 30 wounded in Lebanon
Fighting follows repeated attacks on Alawites in Tripoli, residents say.
By Reuters | Nov. 30, 2013 | 7:09 PM | 
 2
Lebanese army soldiers stand by a tank while monitoring a street in Tripoli, northern Lebanon, November 30, 2013. Photo by Reuters
Four people were killed in Lebanon's northern city of Tripoli on Saturday in exchanges of fire between neighborhoods that support rival sides in Syria's civil war, security and medical sources said.
The dead – including a teenage schoolboy and a man in his 30s – were from the Sunni Muslim Bab al-Tabbaneh district, whose residents overwhelmingly support the Sunni Muslim rebels battling Syrian President Bashar Assad.
Thirty people, including five soldiers, were wounded in the shooting between gunmen in Bab al-Tabbaneh and the adjacent Alawite neighborhood of Jebel Mohsen, which supports the Alawite Syrian leader.
Saturday's fighting followed repeated attacks on Alawites in Tripoli, residents said. Several people were shot and wounded in separate incidents this week, and Alawite men were beaten in an attack on a bus earlier in November.
Several said dead in air raid in Sudan's Darfur: peacekeepersNovember 30, 2013 06:34 PM
In this photo released by the United Nations African Mission in Darfur (UNAMID), UNAMID Force Commander, Lieutenant General Patrick Nyamvumba from Rwanda inspects one of the UNAMID vehicles in El Geneina,
Sudan, Wednesday, Oct. 3, 2012. (AP Photo/Albert Gonlez Farran, UNAMID)
KHARTOUM: Several people have been reported killed in an air strike in Sudan's volatile Darfur region, international peacekeepers said Saturday.
"UNAMID has received information from local sources that several people were killed by an alleged air strike while travelling from Tabit to Shangil Tobaya," a public information officer from the African Union-UN Mission in Darfur told AFP.
"The mission is working to ascertain the veracity of this incident" on Friday, the official said.Sudan's military spokesman, Sawarmi Khaled Saad, said no aircraft had been used in that area, although rebels had been active nearby.