Oh, and the Marxist-in-Chief doesn't like being called a socialist, though that is in fact what he is, a Fabian socialist in the school of Marx.
5th grade teacher in letter to Obama:
'I watched you make fun of "tea baggers" and your press secretary make fun of Ms. [Sarah] Palin which was especially beneath the dignity of the White House,' the teacher fumed. 'Do the right thing not the political thing. Suggest a bill that Americans can support.'
NOTE: The interesting part for me however, is not the 'tea-baggers' quip, but the flat out lying of this president to a citizen expressing his concerns and his 'umbrage' over being called a socialist. I call him a Marxist socialist.
Obama's administration has targeted Tea Party activists through the IRS, that's a fact. His domestic policies are all centered around expanding big, intrusive government into the lives of the average citizen, nationalizing private businesses and dictating to the other two branches of government, while moving to circumvent the House of Representatives when it fails to fall on bended knee.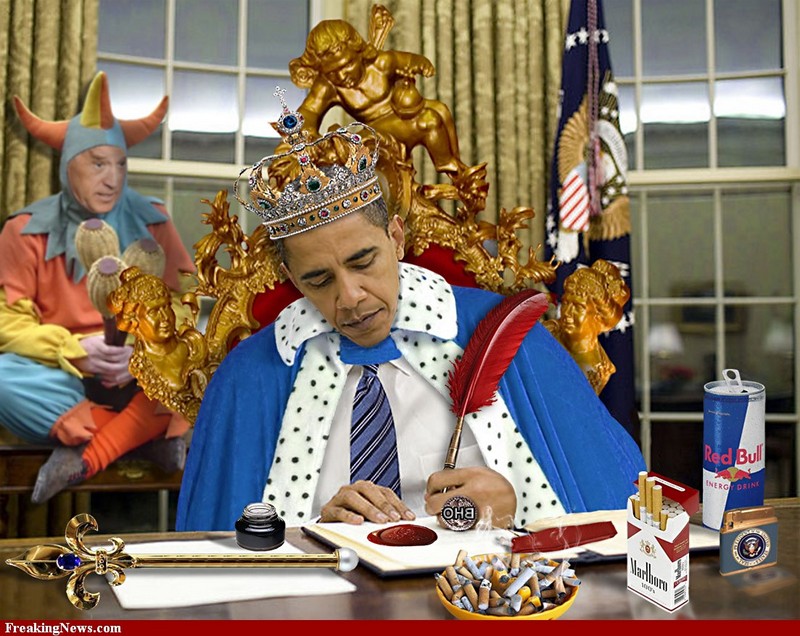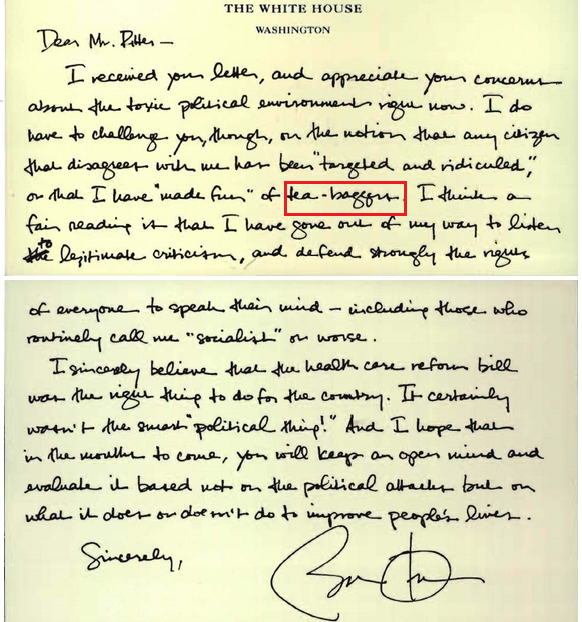 How Obama referred to Tea Party protesters as 'tea-baggers' in handwritten letter to Texas teacher complaining about health care law
By SNEJANA FARBEROV
PUBLISHED: 22:21 GMT, 27 November 2013 | UPDATED: 22:52 GMT, 27 November 2013
Responding to an angry constituent's letter about the Affordable Care Act, President Barack Obama allegedly used a sexually charged derogatory term referring to members of the Tea Party movement.
Thomas Ritter, a fifth-grade school teacher from Irving, Texas, has sent the president a note criticizing Obamacare – the controversial law offering health care to the uninsured, which has become the butt of jokes following a disastrous launch last month.
'This bill has caused such a ­divisive, derisive and toxic environment… The reality is that any citizen that disagrees with your ­administration is targeted and ridiculed,' the Texas man wrote to the commander-in-chief.