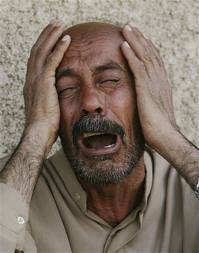 Iraq: Separate Attacks Kill at Least 5 in Baghdad
BAGHDAD November 26, 2013 (AP)
By SINAN SALAHEDDIN Associated Press
Iraqi officials say separate attacks in Baghdad have killed at least five people and wounded 13.
A police officer says a bomb went off in a commercial area in the capital's southern Dora neighborhood, killing two civilians and wounding five. Three mortar rounds also landed in a street in the southwestern Albu Eitha area, killing two and wounding five. Gunmen also killed a civilian and wounded three others when they opened fire on a crowd in the southeastern Bayaa neighborhood.
A medical official confirmed the causalities. Both officials spoke on condition of anonymity as they were not authorized to release information.
Suicide bomber kills 15 west of Damascus: state TV  
A picture released by the official Syrian Arab News Agency (SANA) on November 26, 2013 claims to shows soldiers and civilians gathering around a burnt vehicle after an alleged suicide bombing at a bus stop in Somariyeh, west of Damascus (AFP Photo/)
Damascus (AFP) – A suicide bomber blew up a vehicle at a bus stop west of Damascus on Tuesday, killing at least 15 people, state television said.
"The terrorist explosion in front of the bus stop in Somariyeh was caused by a suicide attacker," the broadcaster said in a news flash.
"It killed at least 15 citizens and wounded more than 30."
The Syrian Observatory for Human Rights said two children were among the dead.
"Nine of those killed were civilians, while six were troops," said the Britain-based Observatory, which relies on a network of activists, doctors and lawyers on the ground for its reporting.
Somariyeh neighbourhood is home to "a complex housing families of soldiers fighting with the elite Fourth Division," Observatory director Rami Abdel Rahman told AFP.
Egypt army kills leading jihadi in northern Sinai
By ASHRAF SWEILAM20 hours ago
EL-ARISH, Egypt (AP) — Egyptian troops killed a leader of an al-Qaida inspired group in the restive northern Sinai Peninsula Tuesday, the latest blow to the myriad of militant organizations operating in the region, the military's spokesman said.
Col. Ahmed Mohammed Ali said Mohammed Hussein Muhareb and his son were killed after troops closed in on his motorcade and a firefight ensued. He said Muhareb was wanted for taking part in various attacks against troops in the region.
Another militant on a motorcycle was also killed, Ali said, while one officer was wounded and four militants were arrested.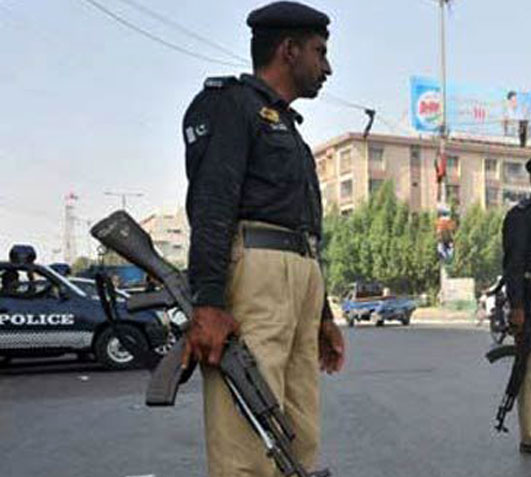 Five policemen killed in Pakistan firing
Islamabad, Nov 27 (IANS): At least five policemen were killed and one person was injured in two separate incidents of firing at police mobiles in Hyderabad city of Pakistan's Sindh province Tuesday night, Xinhua reported.
The first incident took place at about 7.45 p.m. when some unidentified gunmen, riding motorbikes, opened fire at a police mobile in the city's Latif Abad area.
Police said that the killed policemen, working for A-Section police station of the city were attacked, when they stopped at the main road for checking passing vehicles.
The attackers fled the scene soon after the incident.