Two men I believe that are seriously regretting having set foot in Syria at all……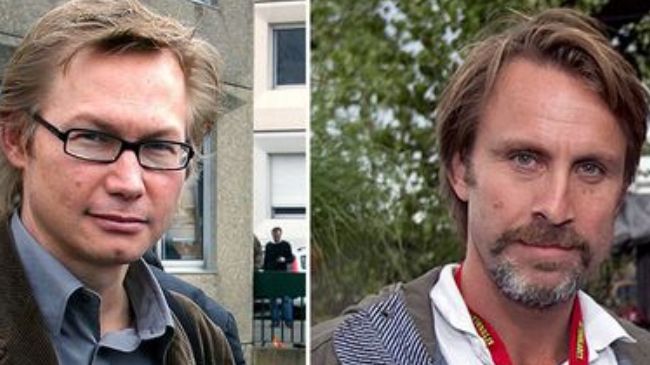 Two Swedish journalists abducted in Syria
Published: 25 Nov 2013 17:28 GMT+01:00
Two Swedish men have been abducted in Syria while on their way out of the country, the Foreign Ministry confirmed on Monday.
The two men, reporter Magnus Falkehed and photographer Niclas Hammarström, are in their mid-forties and were abducted while leaving Syria.
Lena Tranberg at the Foreign Ministry (Utrikesdepartementet) confirmed the abduction, and said that local embassy staff members are investigating the case.
She told daily Aftonbladet that the ministry was cautious not to use the word "arrested" as that would indicate the abduction was carried out under "official circumstances".
Details remain sketchy as to why they pair were in Syria.
More here.  H/T: Fjordman