That didn't take too long now did it?
Just five days ago, YLE reported about the phenomenon of Muslims sending their underage girls abroad for arranged marriages. The article stated that "Teachers say they are aware of the situation but are unable to do anything about it." Now Islamic propagandists step in to muddy the waters, stating that "forced marriages are not Islamic" and that "they haven't any knowledge of any happening here in Finland".
But one of the most respected authoritative voices on Islamic prophetic traditions (the Sunni hadiths), Sahih Bukhari, considered the most authentic book after the koran, does not mention anything about asking for the daughter's permission, on the contrary, the father is asked, and it was given. What ensued was what we would call now as the eventual rape of 9 year old by a man in his 50's.
Translation of Sahih Bukhari, Book 62: Volume 7, Book 62, Number 18:
Narrated 'Ursa:

The Prophet asked Abu Bakr for 'Aisha's hand in marriage. Abu Bakr said "But I am your brother." The Prophet said, "You are my brother in Allah's religion and His Book, but she (Aisha) is lawful for me to marry."
Muwatta Imam Malik Book 28, Number 28.2.7:
Yahya related to me from Malik that he had heard that al-Qasim ibn Muhammad and Salim ibn Abdullah and Sulayman ibn Yasar said about the virgin given by her father in marriage without her permission, "That is binding on her."
So, the following YLE article is full of  bull crap obtained from a few Islamic damage control artists who do not mind lying to promote the cause of Islam. Shame, shame on Helsinki's imam, Annas Hajjar, he knows fully well he's lying through his pointed little teeth, but when it's to the infidel, it's all halal!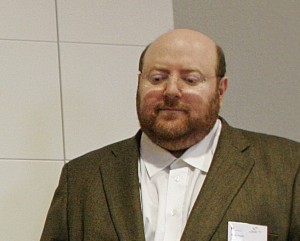 Watch: Islamic scholars say forced marriage claims 'exaggerated'
Last week, Yle reported claims that some immigrant families in Western Finland were sending their underage daughters abroad for forced marriages. Islamic scholars say such cases are not about religion and girls should have more information about their rights.
Attendees at the weekend Islam Expo in Helsinki were clear about Islam forbidding forced marriages. None were aware of a single case in Finland. Many suspected reports to be merely rumours.
Faduma Mohammud of Helsinki speculated girls may have been sent abroad after straying from treligious strictures and misbehaving:
According to Islamic scholars – not even bad behaviour would justify a forced marriage.
Imam Annas Hajjar says forced marriages are not a part of Islam at all – when marrying both parties have to answer "yes".
In contrast, Islam permits arranged marriages. Visiting experts explained that even in these marriages both men and women have the right to choose.
"By forcing a daughter to marry a father commits a sin," said Abdul-Latif Al Mahmood, Chairman of the Islamic Society of Bahrain. "A daughter should have the right to see the man before marriage. She has the right to say yes or no."
According to experts, forced marriage may be a feature of some cultures or a matter of ignorance.