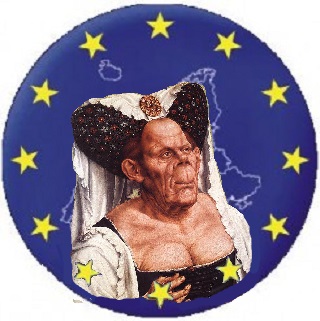 Thousands of Policemen take Anti-Depressant Medication
At least one thousand Dutch policemen take anti-depressant medication against the phenomena of post-traumatic stress. Researchers of the Police Academy consider it a serious security problem. This is being revealed in a new book by Joost van der Wegen (Under Stress). Anti-depressant pills affect judgment, cause double vision, diminishes focus and can make policemen less alert.
They also influence reaction capabilities. Driving a car also brings risks with it. According to Van der Wegen, some policemen have an inclination to murder or become suicidal on this medication. He is presently checking out 12 suicides by policemen to find their causes.
Via BadNewsFromTheNetherlands and Metroniuews.nl
[TT NOTE: If I lived in their multicultural hell, I would be prone to downing anti-depressants as well.]
Theresa May makes modern slavery her 'personal priority'
Home secretary says slavery has 'shocking presence in modern Britain' as more details emerge of Lambeth case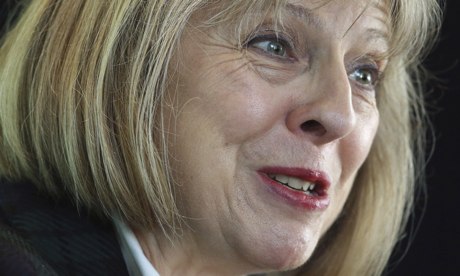 Home secretary Theresa May: 'The one positive is that it has raised awareness of the issue of slavery in the public and media mind.' Photograph: Oli Scarff/PA
Tackling modern slavery in Britain is a "personal priority", the home secretary has said following the discovery of three women allegedly held as slaves for at least 30 years.
Theresa May said details were still emerging in the case in Lambeth, south London, but it was clear that many other victims were "hidden in plain sight" across the country.
Scotland Yard revealed on Saturday that two of the three women rescued had lived in a "collective" with the man arrested after meeting through a "shared political ideology".
A man and women, both 67, have been released on bail after being arrested on Thursday in connection with the investigation into slavery and domestic servitude.
Writing in the Sunday Telegraph, May said the "one positive" of the case was that more people were aware of the issue of slavery, which still has a "shocking presence in modern Britain".
"It is all around us, hidden in plain sight," she said. "It is walking our streets, supplying shops and supermarkets, working in fields, factories or nail bars, trapped in brothels or cowering behind the curtains in an ordinary street: slavery.
"Something most of us thought consigned to history books, belonging to a different century, is a shameful and shocking presence in modern Britain."