They've just signed onto a nuclear Iran.
Israel will be now hard pressed not to launch an attack on the rogue regime which has emphatically stated its intentions to 'wipe it from the face of the planet'. Obama has just pushed the region that much closer to war. It could have been avoided if the U.S. had chose to pressure other states to enact a blockade of Iranian harbors (even under the guise of international support) from receiving refined petrol abroad.
Weasel Zippers reminds us:
This isn't going to end well.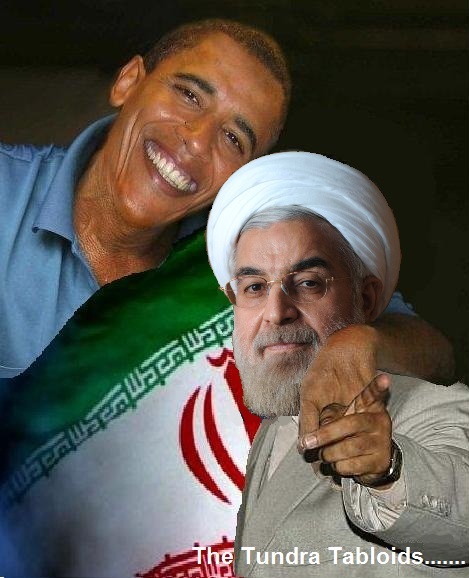 Iran, world powers reach historic nuclear deal
Video: 
President Obama says the U.S. has agreed to provide Iran with "modest relief" from sanctions as part of a deal on the country's nuclear program.
GENEVA — Iran and six major powers agreed early Sunday on a historic deal that freezes key parts of Iran's nuclear program in exchange for temporary relief on some economic sanctions.

The agreement, sealed at a 3 a.m. signing ceremony in Geneva's Palace of Nations, requires Iran to halt or scale back parts of its nuclear infrastructure, the first such pause in more than a decade.
Nuclear agreement with Iran would freeze key nuclear activities while capping uranium enrichment.
Responses from members of the House and Senate began trickling out late Saturday night
Iranian Foreign Minister Mohammad Javad Zarif hailed the deal, which was reached after four days of hard bargaining, including an eleventh-hour intervention by Secretary of State John F. Kerry and foreign ministers from Europe, Russia and China.
"It is important that we all of us see the opportunity to end an unnecessary crisis and open new horizons based on respect, based on the rights of the Iranian people and removing any doubts about the exclusively peaceful nature of Iran's nuclear program," Zarif told reporters in English. "This is a process of attempting to restore confidence."