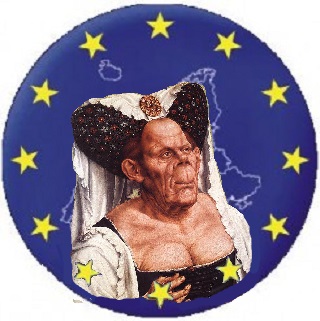 Swedish Jew files for asylum… in her own country
Annika Hernroth-Rothstein's unprecedented move aims to draw attention to rising anti-Semitism, manifested in neo-Nazi marches, bans on kosher slaughter and ritual circumcision
BY SPENCER HO AND LAZAR BERMAN November 19, 2013, 10:25 pm 81
Historian: The Dutch Committed Genocide in Indonesia
American historian William H. Frederick said that the Dutch have always repressed the huge wave of ethnic violence in Indonesia, then-Dutch Indies, which started in 1945. He also said that what happened there can best be described as genocide. Frederick further stated that what has happened since with the Dutch authorities in the Netherlands can be called, "post-colonial loss of memory."
He has published an article in the scientific paper the Journal of Genocide Research. Frederick says that he knows no country which has so easily accepted mass murder in order to forget it. He criticized Dutch Minister of Foreign Affairs Frans Timmermans who considers that institutes should do research on this issue, but from their own budgets.
BadNewsFromTheNetherlands via Telegraaf.nl
Statoil in Sweden sued for Roma discrimination
Published: 20 Nov 2013 12:00 GMT+01:00
Sweden's Equality Ombudsman is suing Statoil after petrol station workers turned down members of the Roma community who were looking to hire a car during a test carried out by a Swedish broadcaster.
For the test, which took place last summer, Sveriges Radio (SR) asked people dressed in traditional Roma clothing to attempt to rent cars from 65 petrol stations across the country, including stations operated by Statoil, OKQ8, andPreem.
On 22 occasions, the Roma-dressed customers were told that the stations had no cars available. But when a reporter from SR came to the same stations 30 minutes later, there were no problems renting a vehicle.
"It's very insulting and it's really unbelievable that people can look you in the eye and lie to your face," Pirjo Lindström, a Finnish Roma who helped carry out the test, told SR at the time.
Nazi hunter to probe Norway for war crimes
Published: 20 Nov 2013 09:31 GMT+01:00
The world's leading Nazi hunter is planning to come to Norway for up to three months to investigate Norwegians who may have committed war crimes as part of the Waffen SS's Wiking division
Efraim Zuroff, director of the Simon Wiesenthal Center in Jerusalem, wants to meet justice minister Anders Anundsen to lobby for a commission to investigate the elite international Panzer division.
"I want to ask the government to establish a commission of inquiry to investigate what happened in the Wiking division and what role Norwegians played in war crimes committed during the Second World War," Zuroff told Norway's NRK news channel.