Western taxpayers' money hard at work: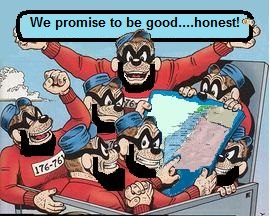 Besides the moral complications of releasing of blood thirsty murderers back onto the streets, thereby denying the victims' relatives any amount of justice, there is also the issue of deterrence to consider. What is to stop a would be murderer from carrying out an act of terror when a rainbow is presented with a wheelbarrow full of cash waiting at the end of it?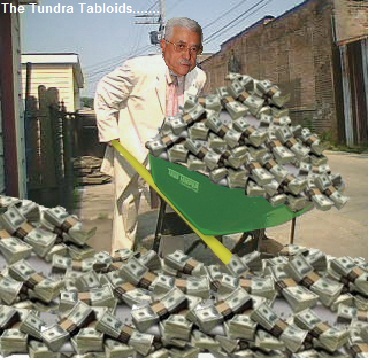 This isn't Arab money being doled out, it's yours!
PA Hands Out Generous Payments to Released Palestinian Prisoners
by Abha Shankar  •  Nov 19, 2013 at 12:27 pm
The Palestinian Authority (PA) government in Ramallah handed out lavish payments to Palestinian prisoners released by Israel in recent months, the Jerusalem Post reports. The PA confirmed the report but said the amounts claimed by Israel – up to $50,000 per prisoner – were "inaccurate" and "exaggerated."
Israel has released 52 prisoners since August as part of ongoing Israeli-Palestinian peace talks.
The highest payments went to Palestinians who spent more than 25 year in an Israeli prison, an Israel Defense Forces office claimed. The freed prisoners also were to receive the "the status of a deputy minister or the rank of major-general in the PA security forces," the Post reports. That carries a stipend of about $4,000 per month.
A veteran Palestinian terrorist, Issa Abed Raboo, who was convicted in 1984 of killing two Israelis near Bethlehem, received a $60,000 bonus and the PA also volunteered to pay for his wedding.