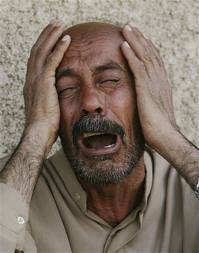 4 Syrian generals among 31 dead in rebel bomb attack (VIDEO)
Published time: November 17, 2013 21:16
Screenshot from YouTube video by user Free Syria
A rebel bomb attack killed 31 Syrian military troops on an army base near Damascus on Sunday. Four generals were among those killed. The attack came amid a major regime offensive against rebel positions around Damascus and Aleppo, AFP reported.
"Three generals and a brigadier-general were among 31 troops killed in a bomb attack that caused a building in the army transport base in Harasta to collapse,'' Syrian Observatory for Human Rights director Rami Abdul Rahman said.
The rebel group Direh al-Aasmeh (Shield of Damascus) brigade – which is part of the Western-backed Free Syrian Army – has claimed responsibility for the attack, posting a video of the blast on YouTube. The video shows the military building collapsing.
Pakistani government ends curfew imposed after sectarian clash killed 10 people
BY ASIF SHAHZAD, THE ASSOCIATED PRESS NOVEMBER 18, 2013 12:40 AM
FILE — In this Monday, April 15, 2013 file photo, Pakistan's former President and military ruler Pervez Musharraf addresses his party supporters at his house in Islamabad, Pakistan. Pakistan's interior minister Chaudhry Nisar Ali Khan said Sunday, Nov. 17, 2013 that the government would put Musharraf on trial for treason under Article 6 of the constitution for declaring a state of emergency in 2007 and suspending the constitution. (B.K. Bangash, File)
ISLAMABAD – The government lifted a rare curfew in the garrison city of Rawalpindi on Monday that was imposed after sectarian clashes between Shiite and Sunni Muslims killed 10 people, officials said.
Army troops will continue to patrol the city for several more days, and there is still a ban on more than four people assembling in one place, said police officer Mohammad Amir.
100 killed in tribal clashes in Sudan's Darfur
The file photo shows a camp for internally displaced people in Nyala, the capital of South Darfur.
11-17-2013 06:50 BJT
KHARTOUM, Nov. 16 (Xinhua) — At least 100 people were killed in the latest clashes between Messiria and Salamat tribes in Sudan 's Darfur region, official Sudan Radio reported Saturday.
"Clashes broke out between Messiria and Salamat tribes in Um Dokhon area in Central Darfur State, which resulted in the killing of around 100 people and injuring of dozens," the radio reported in its mobile news service.
The fighting ceased after local authorities and security forces intervened, the report said, noting that the authorities were conducting comprehensive listing for losses the clashes left.
Meanwhile, Assudan Newspaper, an independent electronic newspaper, reported that some Chadian soldiers were also killed during the tribe clashes in Um Dokhon.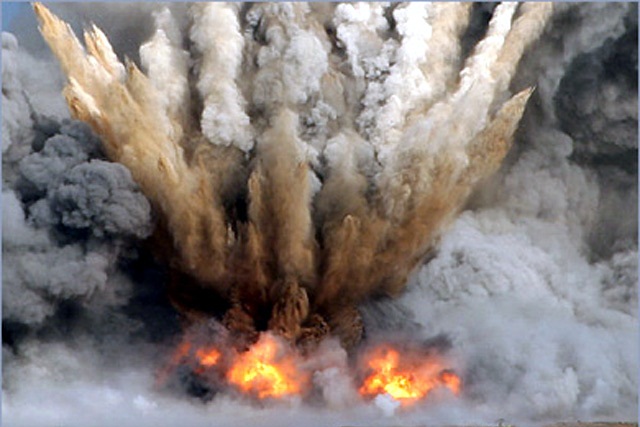 Afghan Official: Roadside Bomb Kills 2 Children
KANDAHAR, Afghanistan November 17, 2013 (AP)
By MIRWAIS KHAN Associated Press
A roadside bomb killed two children in southern Afghanistan on Monday while six bodies found the day before in the restive region where identified as policemen and not laborers, as was initially reported.
Deputy governor of southern Zabul province, Mohammed Jan Rasoolyar, said the confusion arose because the bodies found in neighboring Kandahar province were in civilian clothes. The policemen had disappeared several days earlier from Zabul.
Rasoolyar said that with limited means for forensic identification, it took the police nearly a full day to resolve the confusion.
The six policemen were abducted by the Taliban from Zabul and taken to Kandahar where their bodies were found on Sunday.
The Taliban have repeatedly warned Afghans against joining the government or the military and police forces. Hundreds of Afghan policemen have been killed this year in ambushes, targeted killings and bombings.