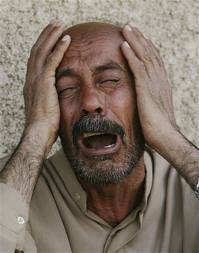 31 killed in attack on anti-militia protesters in Libya capital
English.news.cn 2013-11-16 10:42:05
People lift a wounded man during clashes in Tripoli, Libya, Nov. 15, 2013. A group of militiamen opened fire on Friday on hundreds of demonstrators in Libya's capital of Tripoli, who demanded the former to leave their headquarters in the capital, killing at least five people and wounding 20 others. (Xinhua/Hamza Turkia)
Pakistan: 7 Killed in Sectarian Clash
By THE ASSOCIATED PRESS
Shiites traveling in a religious procession near Pakistan's capital on Friday killed seven Sunnis from an Islamic seminary for insulting them as they passed, the police said. Thirty-two other people were wounded in the clash in Rawalpindi, said a hospital official, Mohammad Qasim. The Shiites dragged the Sunnis out of the seminary after hearing the shouted insults and killed them, said a police officer, Afzal Hussain.
They also set several shops outside the seminary on fire, he said. The police tried to stop the clash, but officers were wounded as the two sides threw stones at each other, Mr. Hussain said. An army unit based in Rawalpindi, which is near the capital, Islamabad, eventually reached the scene and took control.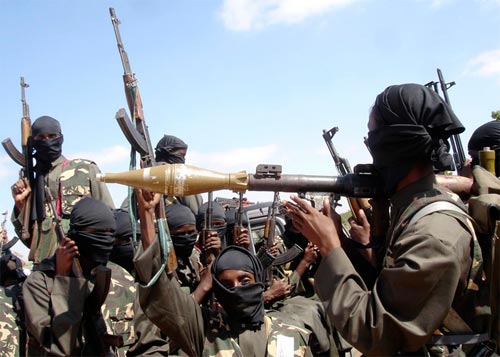 Nigeria's military says it killed 9 militants and wounded others
MAIDUGURI, NIGERIA –  Nigeria's military says it has killed nine Boko Haram militants about 55 miles (85 kilometers) south of Maiduguri, the original home of the 4-year-old Islamic insurgency.
Army spokesman Lt. Col. Muhammed Dole said one soldier and several fleeing militants also were wounded during Friday's shootout and that soldiers confiscated arms, ammunition and three vehicles, and destroyed two pickup trucks.
Boko Haram has killed thousands of people since 2009, in attacks on schools, media houses, churches, mosques, security forces and the local U.N. headquarters.
Woman killed in Syria militants attack in Damascus
A foreign-backed militant fires as he holds a position with fellow comrades in the northeastern Syrian city of Deir Ez-Zor on November 12, 2013.
Sat Nov 16, 2013 3:36PM
A woman has been killed after foreign-backed militants fired mortar shells into al-Abasiya area in the Syrian capital, Damascus.
The incident took place on Saturday after two mortar shells slammed into the area. The woman was seriously injured and later died after being admitted to a nearby hospital.
Three other people were also injured in militants' attacks on the capital.
More here (Caveat: PressTV/Iran)
One killed in clashes as thousands protest in Egypt
A female supporter of the Muslim Brotherhood and ousted president Mohamed Morsi takes part in a march through the streets of Cairo in his support on November 8, 2013. (AFP Photo/Gianluigi Guercia)
Cairo (AFP) – A teenager was killed Friday when supporters and opponents of Mohamed Morsi clashed in the Egyptian city of Alexandria, officials said, as backers of the ousted president rallied in and around Cairo.
The pro-Morsi demonstrations came just a day after the government lifted on Thursday a state of emergency and curfew that had been imposed in August after a deadly crackdown on Islamists in Cairo.
The interior ministry said the 16-year-old boy was hit by birdshot during clashes with supporters and opponents of the Islamist leader in the centre of Alexandria and died on his way to hospital.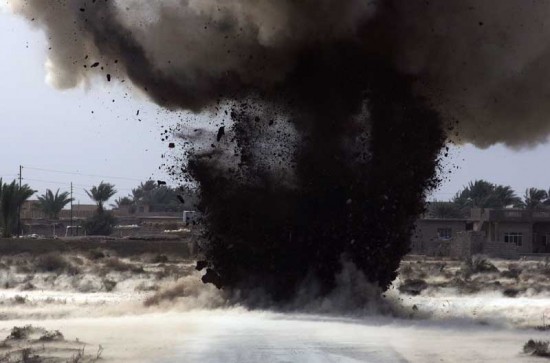 Airstrike kills 3 al-Qaida militants in Yemen's south
At least three suspected al- Qaida militants were killed early Saturday in an airstrike in Yemen's southern province of Abyan, an army officer said.
"On an intelligence tip, two warplanes of the Yemeni air forces bombed an al-Qaida gathering in the town of Mahfad, in the southern province of Abyan, killing at least three terrorists," the army officer told Xinhua on condition of anonymity.
The al-Qaida network has not made any comments so far.