I guess they know nothing about the sexual life style of Mohamed.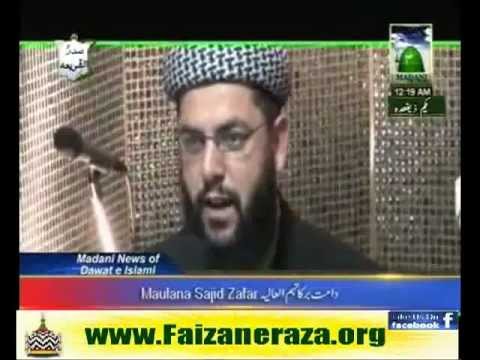 "A number of his supporters then objected and began to push members around, there was a disorder which was defused by the trustees and the members walking away from the situation.

"The Management Committee were asked to explain how they concluded the imam's actions did not amount to gross misconduct. They too refused to comment."
Therein lies the greatest example of 'Koranic dualism' that I have talked about on many prior occasions. One portion of the mosque is against the imam for his favorable views on pedophile marriages, the other side supports him.
The side I agree with gets its views on pedophilia, not from traditional Islamic sources, but from being within the West, were such actions are deemed reprehensible and a punishable crime. The other half rest their convictions upon the koran and author himself, Mohamed, who married a 6 yr. old child, Aisha, and then 'consummated' the marriage (raped her) when she was still a child of 9 years of age.
On one side, supposed moderates, on the other side, basic Islam 101'ers. I would like to believe that the former could over rule the latter by koranic texts alone, but you know as well as I, it takes Western law, and only Western law to override them, with threat of criminal conviction.
H/T: EDL Buck
Protests as 'child marriage' imam back at Birmingham mosque
Sajid Zafar Hussain was suspended from his post at Sparkhill's Jamatia Islamic Centre after agreeing to arrange the wedding of a 14-year-old girl
An imam caught agreeing to marry off a 14-year-old girl has been welcomed back to his mosque job, despite protests from worshippers.
Sajid Zafar Hussain has spent the past month suspended from his post at the Jamatia Islamic Centre on Woodlands Road, Sparkhill.
He was caught on film agreeing to arrange the wedding ceremony by undercover TV reporters posing as the mother and brother of the schoolgirl.
Mr Hussain was immediately suspended by the mosque but the Mail has discovered he was allowed to return to work last Monday.
Yet the decision has divided worshippers, with one mosque member claiming the 'unjustifiable' return had caused bad feeling.
They said: "When the imam entered the mosque to lead prayers a number of members and trustees protested and asked if he would do the decent thing and resign to avoid causing division within the community. The imam refused to comment.