HOW DARE YOU OBJECT TO THEIR ELITIST, DESPOTIC RULE!
These are the "geniuses and masterminds" that US radio talk show host, philosopher and constitutional scholar, Mark Levin, warns about in Liberty and Tyranny and Ameritopia. These "geniuses" believe that they alone hold the wisdom and knowledge in planning, managing and guiding society, not the people themselves, who collectively, embody diverse depth in both experience and knowledge that the small cadre of university academics and graduates could never hope to equal.
That's what Olli Rehn is so pissed off about, how dare society vote for politicians who promise to return the decision making process away from faceless and highly unaccountable bureaucrats in Brussels, back to the people in their parliaments. The cheek of it all!
"That government is best which is closest to the people." Thomas Jefferson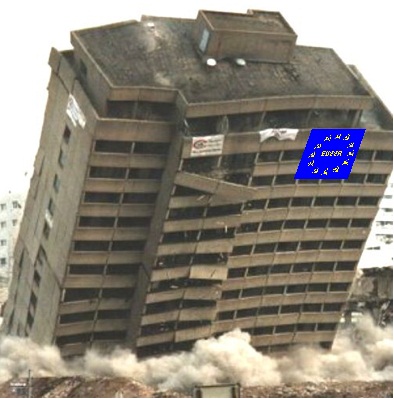 Rehn warns of the rise euro-sceptic parties
According to the vice president of the European Commission, Olli Rehn, election victories by euro-sceptic political parties could cause problems for EU decision making.
Olli Rehn, who is vice president of the European Commission and European Commissioner for Economic and Monetary Affairs, told Yle TV on Saturday that he is concerned about a possible growth in power for euro-sceptic parties within the EU.
He said that victories for euro-sceptic parties in next spring's elections would cause problems in decision making within the EU. He compared the situation to the rise in voter support for the Finns Party in Finland, which he stated did not help solve problems.
"Populism does not bring solutions to problems, as has been seen in Finland. The [Finns Party] landslide did not improve matters, to the contrary, decision making became more difficult and problems are piling up," said Rehn.
Finns Party chair Timo Soini rejected the criticism, countering that Rehn, along with the rest of the EU elite is "stuck in an ivory tower".
"The EU bureaucrats want to rule regardless of election results. This is the attitude of the EU elite in broader terms. As a result of the influence of the Finns Party, the undemocratic nature of EU decision making and its favouring of big money has come to light," Soini stated.
Olli Rehn told Yle he is still deciding whether to stand as a candidate himself in next May's Euro Parliament elections, although he admitted he is starting to feel homesick for Finland.
YLE (mouth organ of the statist elite)