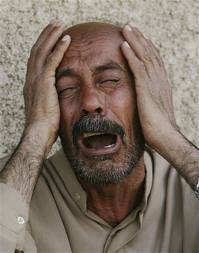 Attacks Against Shiites in Iraq Kill at Least 41
BAGHDAD November 14, 2013 (AP)
By SINAN SALAHEDDIN Associated Press
A suicide attacker and twin bomb blasts on Thursday targeted Shiites marking a somber religious ritual in Iraq, killing at least 41 people and wounding more than 100, officials said.
The ritual, known as Ashoura, is observed every year over a 10-day period and has been marred previously by massive attacks by al-Qaida and other Sunni extremists who see Shiites as heretics. This year, the attacks come amid an escalating campaign of violence by insurgents seeking to thwart the Shiite-led government's efforts to maintain security.
The deadliest of Thursday's attacks was in the town of al-Saadiyah, 140 kilometers (90 miles) northeast of Baghdad, where a suicide bomber struck a group of Shiites gathered for an Ashoura event. The explosion killed at least 32 people and wounded 75, two police officers said.
The Shiites at the Saadiyah gathering were recreating the 7th century battle of Karbala, a city in present-day Iraq. Ashoura commemorates the death of Prophet Muhammad's grandson, Imam Hussein, in that battle.
Officer, militants killed in fresh Sinai attack Thursday
Five were killed in Egypt's Sinai Thursday, including three militants, as an armed insurgency continues to plague the restive region
Ahram Online , Thursday 14 Nov 2013
A helicopter flies overhead as soldiers in military vehicles proceed towards al-Jura district in El-Arish city from Sheikh Zuwaid, around 350 km (217 miles) northeast of Cairo 21 May, 2013 (Photo: Reuters)
Militants in Egypt's Sinai Peninsula, which borders Israel, killed a police officer in the early hours of Thursday, Egypt's military spokesman said hours after state-owned news agency MENA reported another officer shot dead near his home.
Unidentified gunmen killed the junior police officer while on guard in the northern city of Al-Arish and stole his weapon, army spokesman Colonel Ahmed Ali said Thursday afternoon.
Fleeing assailants later attacked an army checkpoint near the provincial governor's office, injuring one solider.
An exchange of fire ensued between troops and the assailants, leaving three of the assailants dead, Ali added.
Security forces have siezed arms from the assailnts' vehicle, including rocket-propelled grenades (RPGs) and machineguns.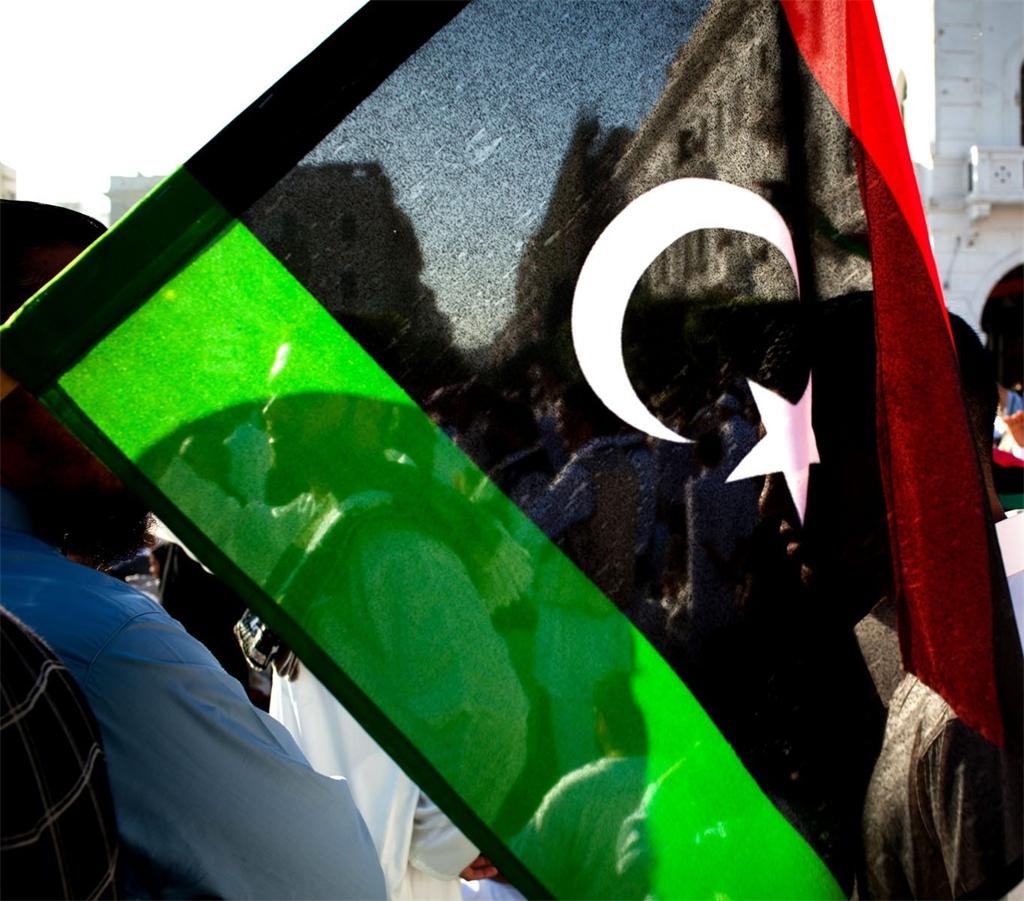 Libyan cleric, ex-police officer killed in east
BY ESAM MOHAMED
ASSOCIATED PRESS
TRIPOLI, Libya — A security official in Libya says separate attacks have killed a Muslim cleric and a former police officer in the eastern city of Benghazi.
The official says cleric Farag Muftah al-Fitouri, a former military officer and a follower of Sufi mystical Muslim order, was killed Thursday morning in a car bombing. The official says gunmen later killed Lt. Col. Omar al-Arifi, a former police officer.
The official offered no motive for the attacks. He spoke on condition of anonymity because he was not authorized to speak to journalists.
Syria conflict: Central Damascus attacks 'kill three'
Thursday's violence hit close to the famous Hamidiyeh market (file photo)
Three people have been killed by bombs and mortar fire near the historic Old City of the Syrian capital Damascus, according to state-run media.
Two bombs exploded near the capital's famous Hamidiyeh market, according to the state-run al-Ikhbariya TV station.
Another seven people were wounded, official media reported.
Also on Thursday, Russian President Vladimir Putin phoned Syrian President Bashar al-Assad to discuss a planned peace conference.
The Syrian Observatory for Human Rights, a UK-based activist group, said it had also seen "initial reports" of Thursday's deaths in Damascus.
Central Damascus has experienced increasing violence recently as clashes between government forces and rebels in its suburbs continue.
Pakistan police kill six suspected militants
Karachi (AFP) – Pakistani police on Thursday shot dead six suspected militants thought to be planning a major sectarian attack and seized explosives, suicide vests and weapons in a raid in Karachi, an official said.
The men who police said were members of Lashkar-e-Jhangvi (LeJ), a banned Sunni Muslim extremist group, were allegedly planning to attack a Shiite gathering on Friday.
Pakistan's minority Shiite community will mark Ashura, the holiest day in their calendar, on Friday with processions to mourn the seventh-century killing of the Prophet Mohammed's grandson Imam Hussein.
Ashura processions have been targeted in the past and security has been beefed up across the country in preparation.
"We carried out an operation against the terrorists on an intelligence tip-off," Chaudhry Mohammad Aslam, who led the raiding team, told AFP.
A fierce gun battle broke out during the raid in in Maripur town in western Karachi, in which three officers were wounded and six suspected militants were killed, he said.
US-led soldier killed in southern Afghanistan
US soldiers carry a wounded comrade during a patrol in Logar Province, Afghanistan. (File photo)
Thu Nov 14, 2013 7:36AM GMT
A foreign soldier serving with the US-led International Security Assistance Force (ISAF) has been killed in a bomb explosion in southern Afghanistan.
ISAF confirmed in a Thursday statement that the "service member died following an improvised explosive device (IED) attack in southern Afghanistan yesterday." However, it did not reveal the nationality of the victim or the exact location of the attack.
The latest death brings to 147 the number of foreign soldiers killed in Afghanistan so far this year.
The increasing number of military casualties in Afghanistan has caused widespread anger in the United States and other NATO member states, undermining public support for the Afghan war.
More here. (Warning: Iranian propaganda rag)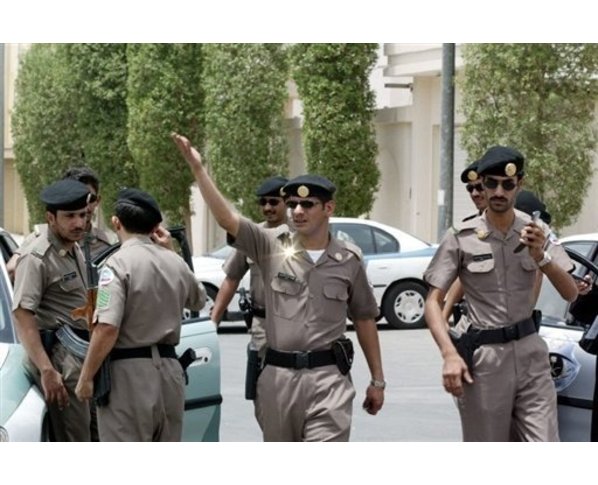 Sudanese man killed as foreign workers clash with Saudi police
RIYADH Wed Nov 13, 2013 5:39pm EST
(Reuters) – A Sudanese man was killed in a second flare of clashes since Saturday between Saudi riot police, citizens and foreign workers in Riyadh amid a clampdown on visas, state media said late on Wednesday.
The report on the official Saudi Press Agency, which cited a Riyadh police spokesman, gave no further details about the dead man, but said the clashes had started as a dispute between Saudis and foreigners earlier in the day.
"A dispute between a group of citizens and violators of the residence and work permits happened, resulting in fights between the two groups with knives," the police spokesman was quoted as saying.
The spokesman also said 17 other people of different nationalities were injured and taken to hospital after the clashes in the Manfouha district of southern Riyadh, a low-income area that is home to many poorer expatriates.
Gunshots could be heard occasionally from inside Manfouha's narrow streets.