Whoops! I mean undocumented, law challenged, free spirited individuals.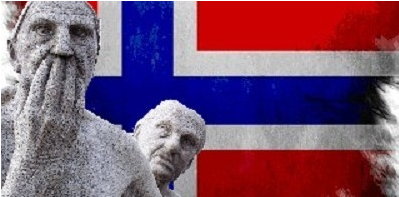 400 FOREIGN CRIMINALS ARRESTED SO FAR THIS YEAR
NRK/Aftenposten
So far this year 400 criminal foreigners in drug-infected environments have been arrested in Norway. "We are talking about a small group of organized criminals who mainly come to Norway to take part in drug-related crimes," says director of the Norwegian Directorate of Immigration, Frode Forfang. He points out that a small fraction of these people are actual asylum seekers.
To a large degree many of the people arrested stay in Norway illegally, either because they have had their application for permanent residency denied, or because they have never been in contact with authorities.
"These are people who come to Norway to commit crime, and should not be confused with actual asylum seekers," Forfang says. "They try to take advantage of the system by applying for asylum, but quickly get their applications denied."
Of the 178 people who had been deported by the end of September, 58 had already been deported from Norway more than once.