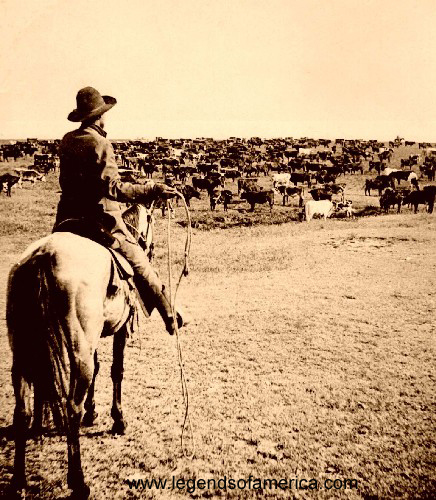 UN Security Council sends 4000 extra peacekeepers to Somalia
The United Nations Security Council has authorised the deployment of an extra 4000-plus peacekeepers to Somalia. The move should aid the African Union force currently stationed in the country as it continues to fight against al-Shabaab militants who have recently expanded their reach and changed their tactics.
Nasrallah emerges from hiding: in rare appearance Hezbollah leader says Israel wants war over Iran 
Hezbollah leader Hassan Nasrallah made a rare public appearance in front of Lebanese supporters where he attacked both Israel and the US and said that Israel does not want the West to reach an agreement with Iran over its nuclear ambitions because Israel wants a war.
Iraqis attack UK security advisor accused of insulting Islam: angry Muslim mob beats oil field Brit 
Published on Nov 12, 2013
Disturbing video footage has appeared of dozens of angry Shi'ite Muslim workers storming a Schlumberger Ltd camp at an Iraqi oilfield and beating a British security adviser they accused of insulting their religion. Oil officials and workers say the problem started when the adviser asked Iraqi workers to take down a flag and banners depicting a figure revered by Shi'ites.
United In Tyranny – The United Nations Human Rights Council
By Aeneas • on November 14, 2013
An article published a few days ago at alarabiya.net[1] reported that Saudi Arabia had been elected onto the United Nations Human Rights Council (UNHRC).  Once again, the concept of human rights has been brought into disrepute at the United Nations.  Saudi Arabia should not be judging human rights, it should be answering charges!  This dysfunctional nature of the United Nations itself is clear for all to see.
The old discredited incarnation of the Council – the United Nations Human Rights Commission was discredited because states with appalling human rights records were members. On 15 March 2006 the BBC reported on its website:
"The existing body has been heavily criticised for having countries with poor human rights records as members…. UN Secretary General Kofi Annan welcomed what he called an "historic resolution… that gives the United Nations a much-needed chance to make a new beginning in its work for human rights around the world"."[2]
Iran Impasse: French reluctance causes nuclear talks to stall
(RT) Iran Impasse: French reluctance causes nuclear talks to stall Marathon talks on Iran's nuclear programme have failed to produce an agreement, but hope remains there'll be one in the future. While world powers tried to push ahead, France revealed itself to be the most skeptical in the Western camp, refusing to accept any short-term deal.
(France 24) Egypt 'looking around for new partners' as Russia's officials Lavrov and Shogu visit Cairo 
Russian Foreign Affairs minister Lavrov and Defence minister Shoygu are in Cairo this Thursday, in order to negotiate Russia's biggest arms deal since the Cold War. The Egyptian Authorities are indeed looking for new financial partners after the United States' withdrawal. And seem eager to change their diplomatic scope, looking towards the East
Duplex with Kathryn Stapley, our correspondent in Cairo, Egypt.
Artist 'censored' by Tower Hamlets Council at Bangladeshi exhibition
""I can't see why these events happening thousands of miles away have started dictating this exhibition here in the UK."
Saif Osmani with some of his work at the Brady Arts Centre
Wednesday, November 13, 2013
1:37 PM
A Bangladeshi artist has criticised the council after he was told some of his work was too controversial for public display.
One of the pieces deemed "too contraversial" by Tower Hamlets Council
Saif Osmani, 32, who was born in Whitechapel, was invited to show his work at the Brady Arts Centre in Hanbury Street as part of a season of Bangladeshi drama and art.
But when Mr Osmani arrived on November 2 he says he was told by a council arts officer that four of his pieces, which combine the Pakistani and Bangladeshi flags, might anger "hardliners" and would not be shown.
Mr Osmani, who lives in Stratford, said: "I was told that due to the political situation in Bangladesh I was unaware of what this series of paintings could trigger with the 'hardliners'.
"I can't see why these events happening thousands of miles away have started dictating this exhibition here in the UK."
Tower Hamlets Council declined to say who its arts officer meant by "hardliners".
Mr Osmani said the rest of his work was moved to a corner of the room near the toilet and was later hidden by a pull-up banner.
Traffic worries over mosque extension in Whitechapel
Mosque Cavell Street 1 by Adam Barnett, Reporter
Wednesday, November 13, 2013  1:34 PM
Plans to extend a mosque and Islamic school in Whitechapel have been called "bonkers" by residents who say the increase in traffic could cost lives.
A decision on the proposed new four-storey Esha'atul Islam Mosque building in Cavell Street will be made by the council's planning committee on November 14.
The mosque has applied for the extension, which will link the new building to it's current home in Damien Street, to provide extra classrooms, a new ladies' prayer hall and more men's prayer space.
But residents worry that an extension so near to the A&E at Royal London Hospital will increase traffic congestion and disrupt the flow of ambulances.
(EDL Buck: Kid's a real looker too that wannabe jihadi chic)
Teenager jailed for murder of 'defenceless' 88-year-old Margery Gilby in her Shadwell care home
A post-mortem examination revealed Margery Gilby died as a result of strangulation and a stab wound to the neck.
Friday, November 8, 2013 5:41 PM
An 18-year-old was today jailed for 18 years after admitting to murdering bed-ridden 88-year-old Margery Gilby in care home accommodation in Shadwell.
Imran Douglas, 18, of Norman Close, Romford has been jailed for 18 years
Imran Douglas, 18, of Norman Close, Romford, was only 17 at the time he committed the murder.
He pleaded guilty to the crime and was today sentenced at the Old Bailey.
Police were called to her care home room in Sonali Gardens, in Sutton Street at around 4.30pm on May 24 to reports of a burglary.
The teenager had stabbed and strangled the 88-year-old and ransacked her room.
A nurse had been walking past Mrs Gilbey's room when she spotted the door, usually always open, was closed.
Peering through the letterbox, the nurse saw a man in the room, and soon after found her suffering from a stab wound – with the rear window open.
Mrs Gilbey was pronounced dead at the scene.
Tim Ablitt, EDL Veteran and Chairman is our Guest today.
Al Qaeda terrorists decapitate man and parade his head on a stick… then beg for 'understanding and forgiveness' after finding out they killed a Syria rebel
Islamic S

tate of 

Iraq and al-Sham 

severed the head of a fighter in

 

Syr

ia

Believed he was a pro-Assad soldier but turned out to be a fellow rebel

Group 'misunderstood' comments he made about Shia founding fathers
By WILLS ROBINSON
PUBLISHED: 19:28 GMT, 14 November 2013 | UPDATED: 13:18 GMT, 15 November 2013
In a sickening video posted on YouTube, soldiers from the Syrian-based group Islamic State of Iraq and al-Sham (ISIS) were seen holding up the decapitated head of a soldier they believed was a supporter of President Bashar al-Assad.
But, after the footage was made public, the victim was recognised by an extremist as a fellow rebel fighter who had been wounded during a battle.

The militants have now asked for forgiveness.
Sickening: Soldiers then held the severed head up in front of a crowd in Aleppo
Science teacher Zahid Akram, 37, of Redditch, in Worcestershire, trawled the internet looking for victims across the UK before he blackmailed them into sending him explicit pictures of themselves
Zahid Akram, 37, from Redditch, trawled the internet looking for victims
Using fake profiles, he got them send him images in their underwear
Akram then blackmailed the girls into sending more explicit images
By LEON WATSON
PUBLISHED: 17:00 GMT, 14 November 2013 | UPDATED: 18:03 GMT, 14 November 2013
A schoolteacher who blackmailed terrified teenage girls into sending him explicit pictures of themselves was jailed for six years today.
Zahid Akram, a married father of two young daughters, targeted the victims aged between 13 and 18 after befriending them on social networking sites.
He pretended to be a young man and persuaded them to send him photos of themselves in their underwear – but then said he knew who their parents were and were they lived and threatened to rape two of them as he demanded more sexualised pictures of themselves.
At Exeter Crown Court, Judge Francis Gilbert QC said as he sentenced the 37-year-old physics teacher that blackmail was 'an evil crime, one of the ugliest on the criminal calendar'.
Met police arrest two over genital mutilation of baby girl who was only around FIVE WEEKS old
Two people have been arrested over alleged female genital mutilation on a baby girl. In this file picture, a survivor of genital mutilation is seen holding a book on the issue in London
Police officers in London have arrested two people over the genital mutilation of a baby girl, it has been reported.

The alleged criminals live in Britain and the baby is believed to have been mutilated at five to six weeks old – believed to be the youngest case reported.
Female genital mutilation involves the cutting or removal of female sexual tissue and has been illegal in the UK since 1985.
However, because a culture of secrecy surrounds the procedure, no one in the UK has ever been prosecuted for the crime, but officers hope this case could lead to the first.

Police have submitted a file to prosecutors but doubts remain because, although the little girl is now a British national, it is not known if she was at the time.
Despite the high number of cases – 80 so far this year – nobody has yet been prosecuted for the practice.
Last month the Crown Prosecution Service said it is studying five case files passed on by the Metropolitan Police.
Director of Public Prosecutions Alison Saunders recently said a charge would be made relatively shortly, reports the Evening Standard.
More than 1,500 new cases of female genital mutilation have been revealed by a single London maternity unit and staff admit that other cases could have 'slipped through the net.'
St George's hospital in Tooting has treated nearly 200 women a year since it started keeping records on the violent practice, it emerged last month.
While most of the 1,546 victims treated in the hospital's specialist unit were born in Somalia, disturbing statistics show that at least 11 were born in the UK.
It's time to confront this taboo: First cousin marriages in Muslim communities are putting hundreds of children at risk
The man wept as he told how his beautiful, dark-eyed child died in a hospital cot with medical tubes snaking from his frail body as nurses fought unsuccessfully to save him. Sick with pneumonia, the two-year-old gave up the battle for life.
A rare tragedy, you might think, in  modern Britain, with all the advances of medical science.
But in the terraced streets of Bradford, Yorkshire, a child's death is anything but rare. At the boy's inquest, coroner Mark Hinchliffe said Hamza Rehman had died because his Pakistan-born parents (shopkeeper Abdul and housewife Rozina) are first cousins. 
Four years before, Hamza's older sister, three-month-old Khadeja, had died of the same brain disorder which causes fits, sickness and chest infections. The couple had another baby born with equally devastating neurological problems.  
A heartbroken Mr Rehman told the inquest that he and his wife were unsure whether to have any more children. The coroner expressed deep sympathy before saying that Hamza's death should serve as a warning to others.
'This highlights a cultural and religious issue relating to first-cousin marriages and the potential risk to children that some medical experts say can result from such unions.'