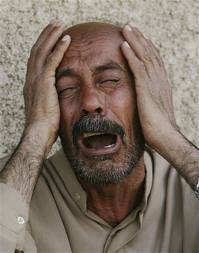 Recent Events in Iraq
Sunday 10 November: 20 killed
Mosul: 6 by gunfire, bombs.
Baghdad: 3 by gunfire, AED.
Samawa: 3 by car bombs.
Falluja: 2 by gunfire, AED.
Balad: 3 women by gunfire.
Tikrit: 1 by gunfire.
Latifiya: 1 by gunfire.
Mahmudiya: 1 by IED.
8 killed in attacks in Iraq
Eight people were killed and ten others wounded in separate bombings and shootings in Iraq on Monday, police said.
In northern Iraq, a soldier was killed in gunmen attack on an army checkpoint in the city of Mosul, some 400 km north of the Iraqi capital of Baghdad, a local police source told Xinhua on condition of anonymity.
A body of another soldier, who was kidnapped the day before, was found in Tigris River in al-Rashidiyah district in northern Mosul, the source said, adding that the body bears signs of torture with bullet holes in his head and chest.
A civilian was shot dead by gunmen in a marketplace in eastern Mosul, while a taxi driver was killed in a sticky bomb explosion in his car in northern part of the city, the source added.
Family killed by mortar blast in Syria
File photo of smoke from artillery shelling in Daraa, south of Damascus, on August 28.
11/11/2013 – 09:45:35
A man and his four children were killed when a mortar round hit a Damascus suburb, Syrian activists said today.
The British-Based Syrian Observatory for Human Rights said the round landed on the man's car in the residential area of Jaramana. The Observatory said many other people were injured, including the children's mother.
It was part of a series of salvos which slammed into the neighbourhood yesterday evening.
It was not clear who fired the shells. There are frequent clashes in a nearby town between Syrian forces loyal to the government of President Bashar Assad and rebels trying to overthrow him.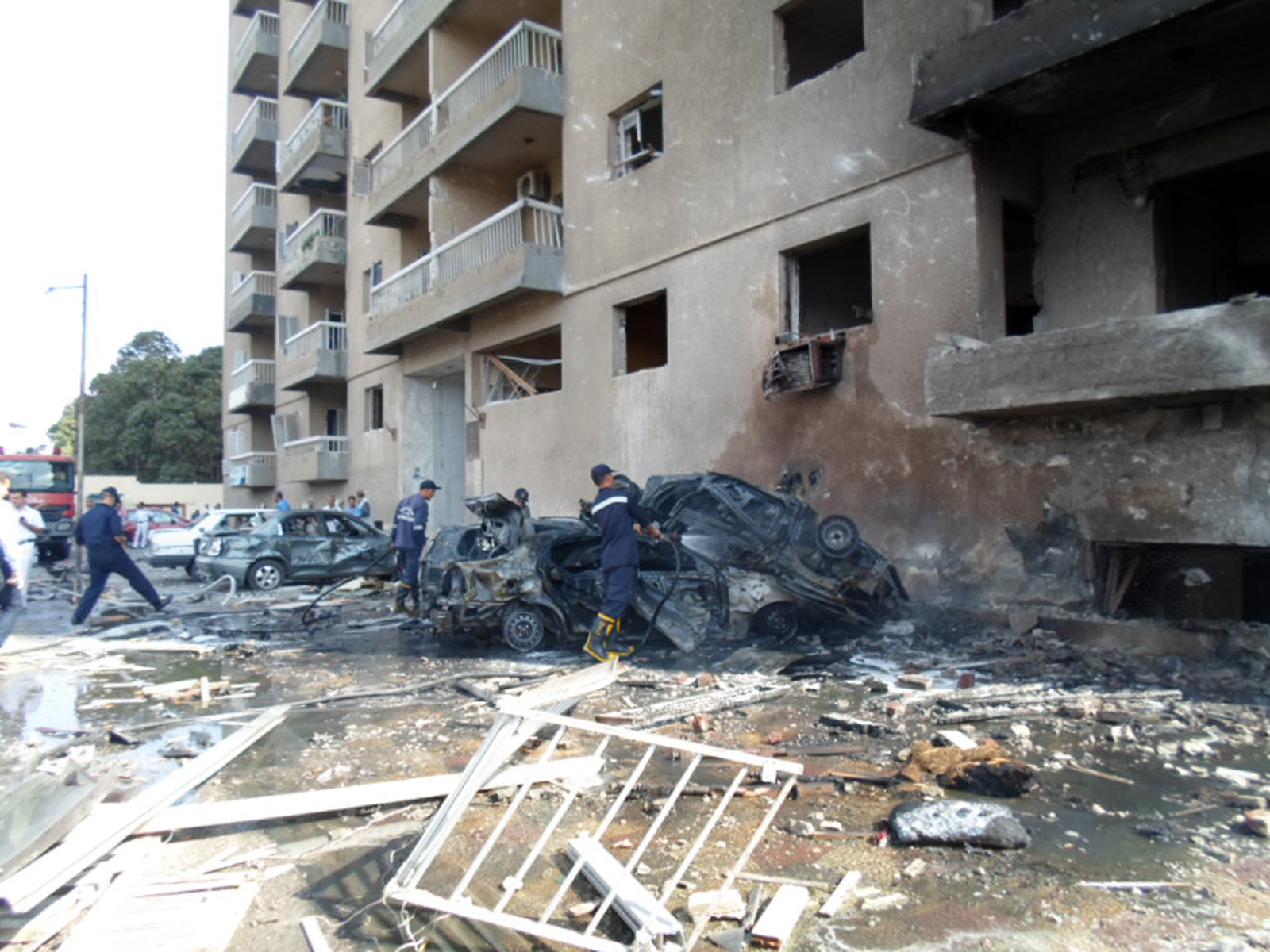 Two soldiers killed on Ismailia-Zagazig Desert Road attack
Two army soldiers were killed in an attack on Abu Sowair checkpoint on the Ismailia-Zagazig Desert Road in Sunday afternoon.
The office of the military spokesman said that a car without license plates opened fire on the checkpoint at 5.30pm causing the death of two soldiers before fleeing the scene. While Aswat Masriya reported three injuries, the information that was not confirmed by the spokesman's office, which had said there were no injuries.
The spokesman's office added that the Armed Forces are scanning the area in search of the assailants, with no progress so far reported.
Sunday's attack represents the third attack on security officials in Ismailia's outskirts since  last week.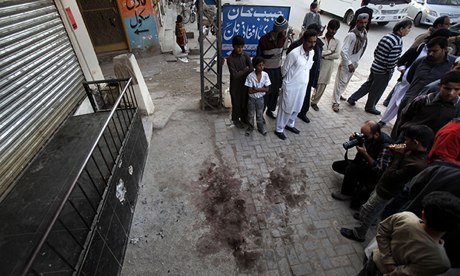 Militant Leader Is Killed in Pakistan
By DECLAN WALSH and IHSANULLAH TIPU MEHSUD
Published: November 11, 2013
LONDON — A senior leader of the feared Haqqani militant network was shot dead on the outskirts of the Pakistani capital, officials said Monday, in a new blow to the close-knit cluster of militant groups that shelter in northwestern Pakistan.
The leader, Nasiruddin Haqqani — a son of the militant group's founder, the Afghan warlord Jalaluddin Haqqani — was gunned down outside a bread store on Sunday night by a man riding a motorcycle, witnesses told Pakistani news media outlets.
Intelligence officials believe that he was a chief fund-raiser for the Haqqani network, one of the most lethal elements of the insurgency in Afghanistan, and he was designated as a "global terrorist" by the United States in 2010. Two commanders for the group confirmed his death on Monday.
"We have received his body, and the funeral has taken place," said one commander, Gul Hassan, who spoke by phone from North Waziristan, the main hub of the Haqqani group in Pakistan. "The mujahedeen are in shock."
Six killed in 24 hours in Eastern Libya
A line of attacks in eastern Libya has killed a public prosecutor and five members of the security forces in less than 24 hours.
Since the overthrow of former leader Muammar Qaddafi in October 2011, eastern Libya has been hit by a wave of bombings and shootings, mostly targeting security officials.
Prosecutor Mohamed al-Naas was killed in the town of Derna yesterday when an explosive device attached to his car detonated.