Street vigilantism is a large component of Islamic states in keeping the people sharia compliant and hating the minorities in their midst.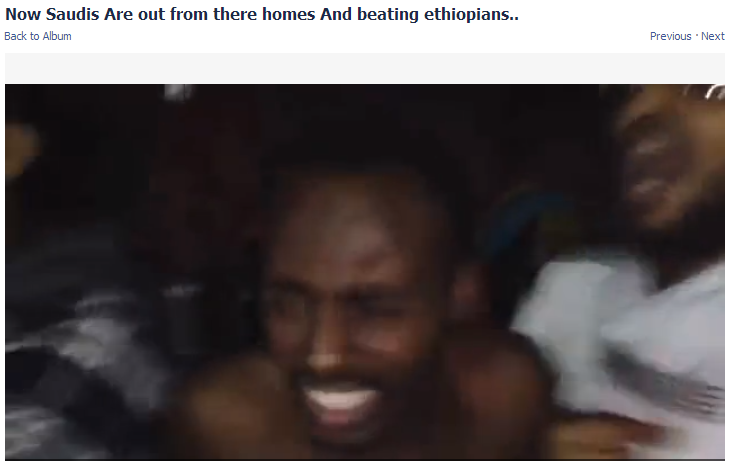 Here are Saudi police allegedly continuing the beatings:
From Vlad who has a series of links to the story, click here for the Facebook video of the mob wandering through the streets with whom it's depicting as Ethopians under their feet, clubs and choke holds.
NOTE: This is how the street vigilante mob in Gaza handles their victims……instilling fear in the community, that's how to keep them from ever voicing dissent in public.