New video showing Muslim jihadi from Australia exhorting others onto the path of jihad in a farewell film before detonating his truck packed with explosives.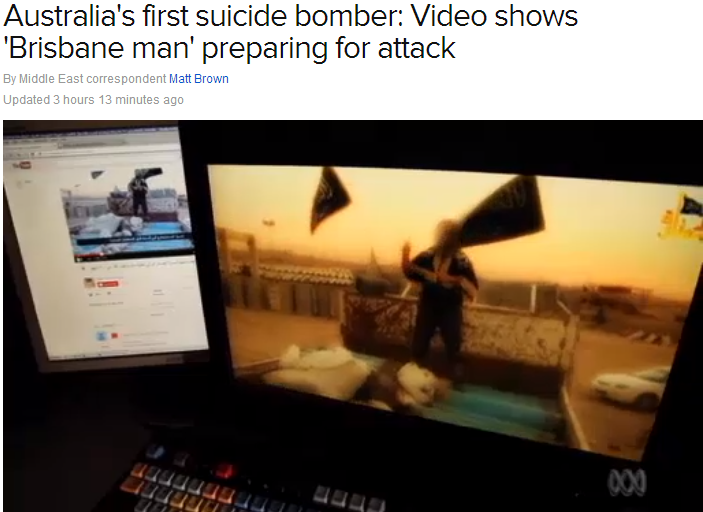 New video has emerged of the man claimed to be Australia's first suicide bomber.
The video appears to be published by the Al Qaeda-linked group, Jabhat al Nusrah, which has previously said the Australian blew himself up in an attack on an army checkpoint in north-eastern Syria in September.
It is the most revealing insight yet into the man's last hours and shows the group preparing the massive truck bomb used in the attack.
The video shows the jihadist, identified in a previous internet posting as Abu Asma al Australi, standing on the tray of the truck used in the suicide bombing.
However, because the face in the video is obscured it is impossible to be sure who it shows, but the bomber is suspected of being a Brisbane man named Ahmed.
In the video, the bomber dedicates his actions with a verse from the Quran: "To all those who believe it is your destiny to be buried in the way of God and you accept for life on Earth, the afterlife, because the joys of life on Earth in the afterlife are few. So trust and worship God."