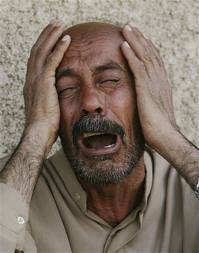 Attacks concentrated in north Iraq kill seven
(AFP) – 11 hours ago
Baghdad — Attacks across Iraq, the deadliest of which struck the main northern city of Mosul, left seven people dead and 50 wounded Sunday, the latest in a months-long surge in bloodletting.
The violence comes ahead of annual Shiite commemoration ceremonies, when Sunni militants often mount attacks more frequently, and as Iraq grapples with continuing bloodshed despite wide-ranging operations targeting insurgents and tightened security measures.
The spike in unrest has spurred Prime Minister Nuri al-Maliki to appeal for greater cooperation with the United States in combatting militancy, while Turkey on Sunday offered to help as well.
Bombings and shootings struck a half-dozen cities across Iraq on Sunday, but the deadliest of the violence hit Mosul.
A suicide bomber blew himself up at an army recruitment centre in the predominantly Sunni Arab city, one of Iraq's most violent, killing two people and wounding seven others, while a bombing at a popular restaurant killed two more and left a dozen wounded.
Two others were killed and 10 wounded in a series of shootings across the city.
Saudi Arabia: two killed in clashes involving foreign workers
Almost 70 others injured and more than 500 arrested as officials give no hint of the riot's origin
Associated Press in Riyadh
theguardian.com,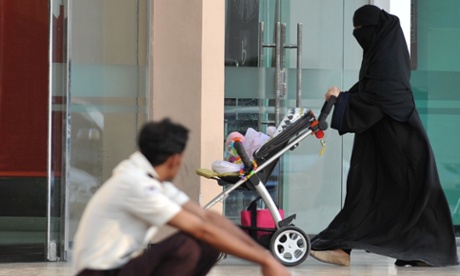 4 more Hezbollah fighters killed in Syria
Four more members of the Iranian backed Hezbollah militant group were killed while fighting in Syria, according to a statement by the party on Saturday.
The party identified three of the fighters as Moussa Ahmad Sakrfrom Beqaa's Hermel, and Ali al-Sheikh Rida Hijazi and Hussein Ali Alloush from Nabatiyeh's Al-Zahrani.
The report added that the fighters "were killed while carrying out their sacred Jihadist duty."
Thousands of Shiite Hezbollah fighters are fighting alongside the forces loyal topresident Bashar al Assad against the mostly Sunni Syrian rebels who are seeking to overthrow the 40 year old regime despite the Baabda agreement that calls for distancing Lebanon from regional and international conflicts.
The Hezbollah fighters have been instrumental in the regime's control of Syria's strategic town of al-Qusayr several months ago.Hezbollah continues to fight alongside Assad's troops in several hotspots.
Two Killed In Anti-Coup Protests In Egypt Again
Published Saturday, November 9, 2013
Supporters of Morsi hold up his image as they take part in a march through the streets of Cairo in his support on November 8, 2013.
Fri Nov 8, 2013 7:12PM GMT
Clashes have erupted during a rally in support of ousted Egyptian president, Mohamed Morsi, in the city of Suez, killing at least two protesters and injuring several others.
At least two people including a child were killed in the fresh crackdown during demonstrations in Suez and its adjacent areas on Friday afternoon. Clashes erupted following nationwide demonstrations over the detention of female protesters.
Organizers called Friday's protests "Egypt's women are a red line," referring to the arrest of about two-dozen female demonstrators in Alexandria in October.
Egypt's National Alliance for Supporting Legitimacy has accused security forces of beating and torturing female protesters in the latest security crackdown against Morsi's supporters.
Yemen air strikes kill al-Qaida militants
Five suspected al-Qaida fighters die in southern stronghold of Abyan during US drone strikes, local officials claim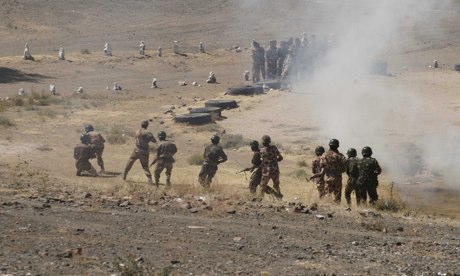 Yemeni guards on manoeuvres near Sanaa: jihadists have regrouped since last year and mounted attacks on government officials. Photograph: Reuters
Five suspected al-Qaida fighters have been killed in two air strikes inYemen's southern province of Abyan, according to the interior ministry.
A statement said the militants were killed on Thursday but did not say whether the strikes were launched by Yemen or the US.
But local officials in Abyan, a stronghold for al-Qaida in the Arabian Peninsula (Aqap) and other militant groups during an uprising that ousted the veteran president Ali Abdullah Saleh last year, told Reuters the strikes were carried out by American drones.
Aqap is regarded by the US as one of the most active wings of the militant network, posing a serious threat to western interests including oil tanker traffic in the Gulf.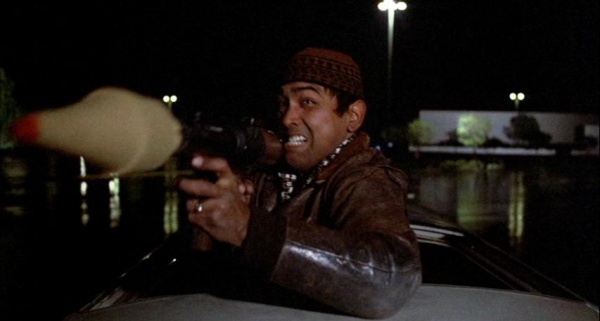 Attacks in eastern Libya kill six in 24 hours
Last Updated: Sunday, November 10, 2013, 14:32
Benghazi: A string of attacks in eastern Libya has killed a public prosecutor and five members of the security forces in less than 24 hours, judicial and medical sources have said.
Since the ouster of veteran dictator Moammar Gaddafi in October 2011, eastern Libya has been hit by a wave of bombings and shootings, mostly targeting security officials.
Prosecutor Mohamed al-Naass was killed in the town of Derna yesterday when an explosive device attached to his car detonated, a judicial source told AFP.
Naass was responsible for the "Al-Jabal Al-Akhdar region, east of Benghazi," the source said.
Also yesterday, unidentified gunmen shot dead two traffic policemen, Al-Jala hospital spokeswoman Fadia al-Barghathi told AFP.
13 people killed in Karachi violence
KARACHI – As many as 13 people, including a cop, have been killed in different incidents of violence in Karachi, officials said on Sunday.
According to police, more than five people were killed in Lyari while two alleged robbers, Mukhtar and Abbas, were shot dead during an encounter with the police in Korangi Industrial area.
According to the Karachi police, five tortured bodies were found in Bihar Colony and Kashti Chowk in Chakiwara area of Lyari.
Earlier, a sub-inspector was shot dead in Faqir Colony, another person came under fire in Korangi No 5. An unidentified man near Kasba Mor, and one more, Jahangir Baloch near Warm Stream in Manghopir area were killed.