Harbors Hamas and violates Iran sanctions
I always assumed that his go slow approach would be maintained until the final light in Turkey would be snuffed out, but I guess I was wrong after all. Maybe he got kicked in the head and not just in the cojones?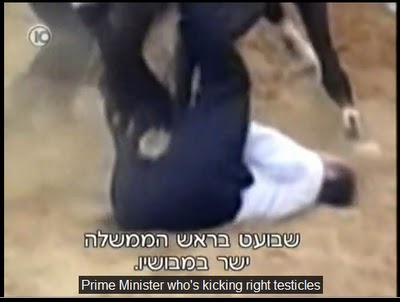 Happier times for the IslamoTurk, as he toughens himself up with a horses hoof.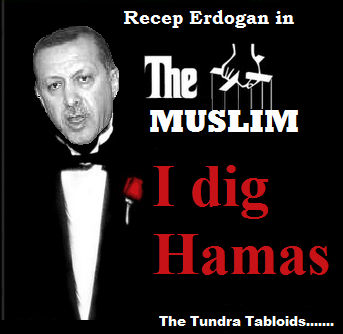 Erdogan's brand of authoritarian domestic political Islam made headlines this week when he raised objections to co-ed university dormitories in Turkey. His aim is to roll back the democratic progress made by the collapse of the Ottoman Empire and its transition into modernity in 1923 with the founding of the Republic of Turkey.
Is Turkey's Erdogan Out Of Control?
By Benjamin Weinthal
November 8, 2013 7:07 PM
President Obama has awarded a kind of most-favored-nation status to the Islamic government of Turkey's Prime Minister Recep Tayyip Erdogan, pushing at the outset of his first presidential term for a "model partnership" with Turkey.
And the seeds of Obama's erratic and misguided Middle East policies can be partially situated in this desire to court Erdogan as a responsible leader in the region.
Meanwhile, as my FDD colleague Jonathan Schanzer recently showed, Erdogan's administration harbors a Hamas terrorist, Saleh al-Arouri, and helps Iran's clerical regime circumvent sanctions targeting its illicit nuclear-weapons program. Equally alarming, Erdogan permits southern Turkey to serve as an operational base for the al-Qaeda-linked groups al-Nusra and ISIS to flood into Syria. He flatly denied the allegations this week, saying, "It is out of question that organizations like al-Qaeda or al-Nusra could take shelter in our country. This is slander and [a pack of] of lies."
My nearly two weeks on the Syria-Turkey border in late September and early October revealed the contrary to be true. In short, al-Qaeda jihadists have wide latitude in Turkey to access Syria's territory.
Moreover, the American Enterprise Institute Middle East expert Michael Rubin's article titled "Turkey, not Syria, to blame for sectarianism in Turkey" exposes the ways in which Erdogan stokes ethnic and religious divisions.