J-Street in the raw
For them, it's ideology trumping reality.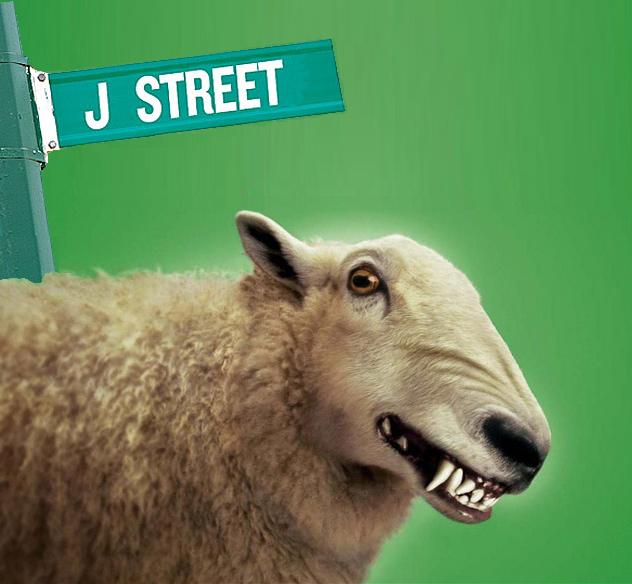 It is bad enough when J Street shamelessly and relentlessly push the Palestinian Arab propaganda line which claims Jews living and breathing beyond an arbitrary armistice line is the primary cause of unrest in the Middle East.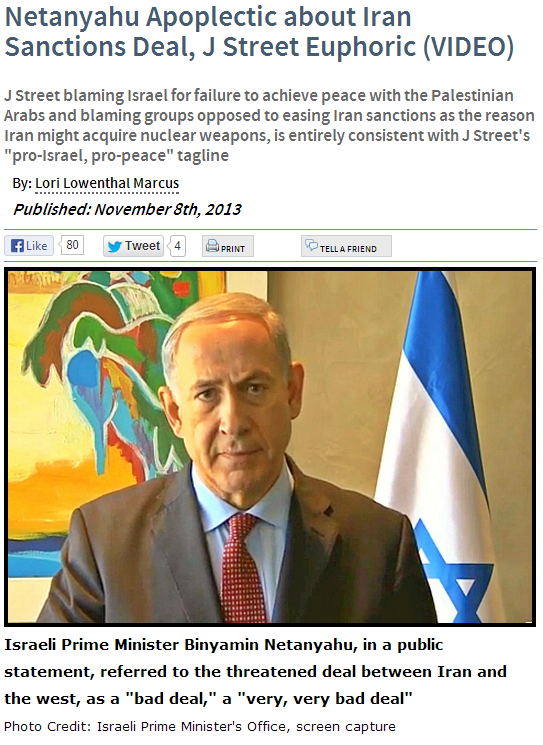 Israel is reeling from the one-two punch delivered by the United States over the past few days.
First was Kerry's verbal abuse and threats towards Israel should the Jewish state not accede to the suicidal deal with the Palestinian Arabs being rammed down Israel's throat by the American handmaiden. And second, news of the "deal" that the U.S. is plowing towards in which Iran gets to have its nuclear cake and be relieved of those pesky "biting" sanctions also.
Naturally, long-time cheerleader for the Palestinian Arabs – J Street – is raising its pom-poms, urging on the Iran no-sanctions deal.  They are also doing clean-up duty, trying to get those stragglers in the U.S. senate who are signaling resistance to shredding the sanctions before the Iranian nuclear threat is diminished, let alone gone.
Within hours of Netanyahu's crystal clear speech that the deal between Iran and the west is a "bad deal, a very, very bad deal," see the video, below, J Street sent out the message through thousands of emails, and on its website, urging Americans to tell their senators to "take a time out from moving ahead with new sanctions."
And J Street's phraseology is precious.  It seeks to position itself as closer to the true north of American Jewry, and points to "organizations that claim to represent the American Jewish community" as the outliers. J Street calls those organizations "hawks" who are undermining the president's reasoned and thus far successful approach to dealing with Iran.