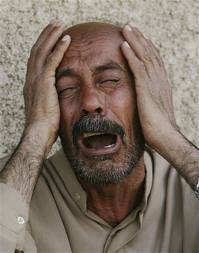 Army colonel killed in Ismailia desert road shooting
Attack marks this week's second on Cairo-Ismailia road; two other policemen killed on Sunday
Army Lieutenant Colonel Ahmed Farouk Mandour was killed near the Ezz El-Din checkpoint on the Cairo-Ismailia Desert Road after anonymous militants opened fire on him on Monday afternoon, according to state-owned Al-Ahram.
Mandour was taken to Al-Galaa Military Hospital in the Second Field Army headquarters, where he died in surgery.
A round had penetrated his heart after he was shot from the back.
 Al-Ahram reported that the deceased was on his way to pray in a nearby mosque when militants opened fire on him.
The attack is the second to happen on Cairo-Ismailia road this week, as two more policemen were killed on Sunday night.
Iraq attacks kill 10 people, as 2013 toll tops 5,500
AFP – Attacks in Iraq killed nine security personnel and a militant on Tuesday, officials said, the latest casualties of a country-wide spike in violence that the government has failed to stem.
Iraq is mired its worst violence since 2008, a surge in bloodshed that has killed more than 5,500 people this year despite several major military operations and tightened security measures.
In northern Nineveh province, two separate roadside bombs targeting army patrols killed three soldiers and wounded four others.
In Mosul a policeman and a militant were killed in a shootout at a checkpoint, while a second policeman was shot dead in a separate incident, police and a doctor said.
And a car bomb targeting a police patrol in west Mosul wounded five people, including a policeman.
Also on Tuesday, the local head of an anti-Qaeda militia and his son were killed by gunmen just north of Baghdad, officials said.
Shi'ite, Sunni ceasefire in north Yemen appears crumbling
By Mohammed Ghobari
SANAA | Mon Nov 4, 2013 4:56pm EST
(Reuters) – A ceasefire between Yemeni Shi'ite and Sunni Muslims fighters intended to end days of clashes that have killed at least 100 combatants and civilians appeared to be crumbling on Monday after Sunnis reported a resumption of fighting.
"The Houthis are shelling Damaj now with mortars causing five injuries," Salafist spokesman Surour al-Wadi'i said. "The cease fire has not taken hold so far."
A Red Cross delegation had managed to enter the town of Damaj to treat and evacuate those wounded in the fighting, but a translator with the team was shot and killed, he said.
The ceasefire had been announced for Monday by the U.N. envoy to Yemen, Jamal Benomar, according to the state news agency.
"We hope that there will be a permanent cease fire and that the problem will be solved for good," Benomar said.
Sectarian rivalry between Sunni Salafists and Shi'ite Houthis in Damaj has cast a shadow over reconciliation efforts in Yemen, a neighbor of oil exporter Saudi Arabia and also home to one of al Qaeda's most active wings.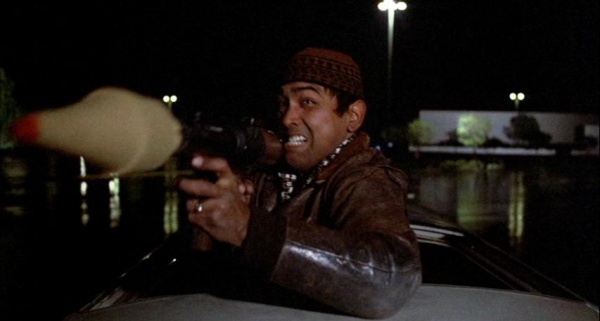 1 killed, 1 injured in shootout in Libya capital
English.news.cn 2013-11-05 21:46:46
TRIPOLI, Nov. 5 (Xinhua) — Armed clashes erupted in the Libyan capital of Tripoli on Monday night between a brigade belonging to the Interior Ministry and some unknown gunmen, leaving one dead and another injured, local residents told Xinhua Tuesday.
A resident said on condition of anonymity that soldiers stationed at the check point in Zawiyat Dahmani stopped a car from Misrata city and asked the passengers to remove the tinted windows from the car as a normal procedure, but the latter refused.
Clashes suddenly erupted between the local brigade "Nawasi" running the cheek point and the armed passengers.
The clashes paralyzed the eastern side of Tripoli for almost four hours. Anti-aircraft artillery mounted on pickups was used in the confrontations, which left one dead and another seriously injured, both belonging to "Nawasi" brigade.
Georgia-Based Soldier Killed In Afghanistan
November 4, 2013 9:31 PM
File photo of Bronze Star Medal. (credit: Deborah Cheramie/Getty Images)
FORT STEWART, Ga. (AP) — The U.S. Department of Defense has announced a Georgia-based soldier has been killed in Afghanistan during his fifth deployment.
Officials say 35-year-old Sgt. First Class Forrest W. Robertson, of Westmoreland, Kan. died Sunday from wounds he sustained when his unit was attacked in the Logar province. The area is about 70 miles south of Kabul.
Robertson was based at Fort Stewart, Ga. and was assigned to the 3rd Infantry Division.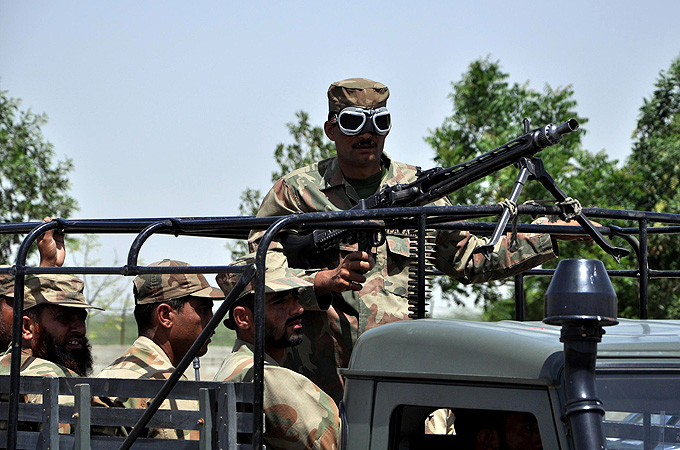 20 killed in Pakistan violence
IANS | Nov 5, 2013, 02.15 PM IST
READ MORE Pakistan Violence|Karachi Violence
Click Here!
ISLAMABAD: At least 20 people were killed in a fresh wave of violence in Pakistan's port city Karachi.
According to media reports, nine people were shot dead on Monday in different areas of the city while 11 others were killed by unknown shooters on Tuesday, reports Xinhua.
In the first incident, some unknown gunmen riding on a motorcycle sprayed bullets at a person coming out of his house, killing him, in Gulshan-e-Iqbal area of Karachi, the business hub of Pakistan.
Some unidentified people shot dead three people in the Defence area and killed two people in Korangi Town. Police found five bullet ridden bodies in different localities.
Police said all five deceased were kidnapped and tortured before they were killed.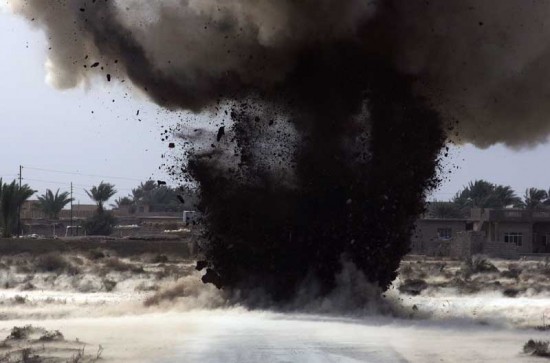 Officials: 4 people killed in landmine explosion in northern Mali
DAKAR, SENEGAL –  Officials say four people have been killed in northern Mali after their truck ran over a landmine — the latest sign of insecurity in the nation following a French-led intervention against Islamic radicals.
The blast hit the travelers Monday on the road leading to the locality of Menaka. The identities of the dead were not immediately clear.
A municipal official and a Malian military officer confirmed the deaths on condition of anonymity because they were not authorized to speak to press.
Around 2,000 French soldiers are still deployed in this African country in a bid to stabilize it following January's intervention against al-Qaida and other extremists.