Muslim outrage never ceases nor forgives.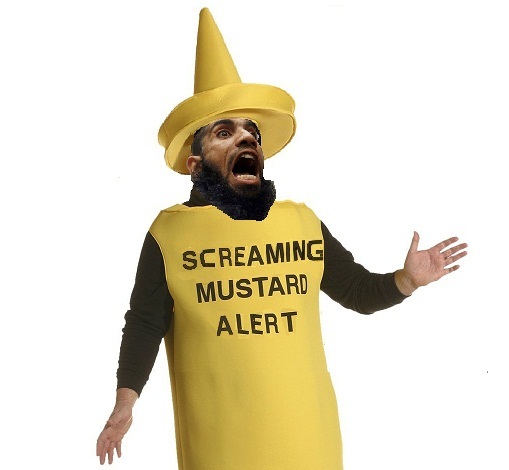 Folks, the jihad against the Hindu people of the Indian sub-continent has been waged for over a thousand years. The Buddhists of Indo-China have felt the scimitar's thrust for as long of a time as their neighbors in India, and when they finally take matters into their own hands and fight back, the media is taken aback by the violent nature exhibited by people belonging to what has been traditionally deemed as 'peaceful' religions. The tipping point varies for diverse peoples, but it is reached at some point along the way.
Hindus attacked in Pabna
'Jamaat-BNP men' use false Facebook post for rampage
Ahmed Humayun Kabir Topu, Pabna
An elderly woman laments over the loss of her home at Bonogram of Pabna after 25 houses belonging to Hindus were vandalised. Photo: Star
For Bonogram bazaar in Santhia upazila, about 40 kilometres from Pabna sadar, the day started with the usual hustle and bustle.
But things started to change around 10:00am as a group of people began distributing photocopies of what they said was a "Facebook page". They claimed one Rajib Saha had maligned Prophet Mohammad (pbuh) in the page.
"None was given the chance to ask whether or not it was a faked Facebook posting," said an eyewitness.
Rajib, son of Babul Saha, a shop owner in the bazaar, is a class-X student of Bonogram Miapur High School.
Soon, hundreds of people stormed Babul Saha's house in Bonogram. Unable to find the boy, the mob got hold of Babul and took him to the bazaar. There, he was warned that he and his son would be tried for "defaming the prophet".
Despite protesting repeatedly that his son was innocent, Babul was mercilessly hit and kicked upon. At one stage, some locals intervened to save him and confined him to a shop.
More here. H/T: Lisa Michelle