That pretty much sums it up to me.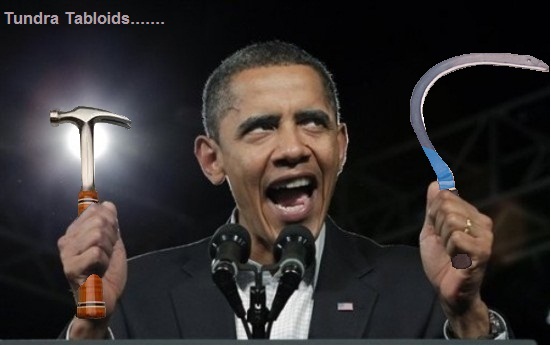 Comedian Jackie Mason: Obama is 'the biggest liar' and sounds 'like a maniac in an asylum' on health care
Aging conservative comic says the president 'should be locked up'

He previously slammed Obama for holding a White House Hanukkah observance 12 days early in order to fit it in with his vacation plans

Mason has faced accusations of racism in the past, following a stand-up act in which he used he Yiddish word 'schvartze' to refer to the president

Obama, he said last year, was 'completely crooked lowlife' after news reports claimed the White House leaked Israel's plan to attack Iran
By DAVID MARTOSKO, U.S. POLITICAL EDITOR
PUBLISHED: 19:31 GMT, 4 November 2013 | UPDATED: 22:34 GMT, 4 November 2013
Jackie Mason took a chunk of Obama's 'tukhus' for misleading the public about his signature health insurance overhaul
Jackie Mason, the aging comedian best known for his borscht-belt Jewish schtick, slammed President Obama on Sunday as a compulsive liar who sounds 'like a maniac in an asylum' when he talks about health care.
'He's saying things that nobody believes,' said Mason, 82, during an interview broadcast on WABC radio in New York.
'He was always lying every day of his life. Every time he talks it was a lie. The only time he tells the truth is when you didn't hear from him.'

Mason took issue with Obama's repeated pledge that Americans who wanted to keep their health insurance plans would be able to do so even after the Affordable Care Act became law.
The Washington Post has since awarded that promise its dreaded 'four Pinocchios' rating, the least-truthful grade its fact-checker offers.
'This is becoming so ridiculous, that even the biggest liar can't top himself,' Mason said of Obama, the conservative World Net Daily website was first to report.
'He looks at you straight in the face, and tells you that if you want your plan, you got your plan, you keep your plan. Now, a month and a half later, you got no plan, you lost your plan, and he tells you you still got a plan.'
'It's such a ridiculous thing,' he added. 'The whole country's walking around wondering if this guy's really the president of a country. He sounds more like a maniac in an asylum.'
'If this is a president of a country, how come he's the only one in America who doesn't seem to know what's going on here?'