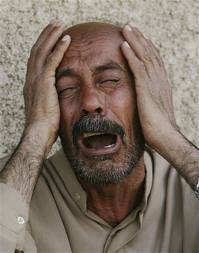 Militants kill 70 in northeast Nigeria attacks: officials
MAIDUGURI, Nigeria | Mon Nov 4, 2013 6:41pm EST
(Reuters) – Suspected Boko Haram militants have killed 70 people in three attacks in northeastern Nigeria in recent days, officials said on Monday, a sign that a military crackdown is failing to subdue the Islamist insurgency.
Boko Haram has killed hundreds of civilians and members of security forces in recent weeks, as it continues to resist an intensified military crackdown ordered by President Goodluck Jonathan more than five months ago.
The sect wants to carve out an Islamic state in a country split roughly equally between Christians and Muslims, making it the biggest security threat to Africa's top oil exporter.
Gunmen fired on a convoy of people returning from a wedding party in Borno state on Saturday, killing 30 people, including the groom, said Ahmad Sajo, spokesman for neighboring Adamawa state. The military said only five were killed.
13 dead in north Iraq violence
(AFP) – 16 hours ago
Baghdad — A series of attacks north of Baghdad — including multiple bombings targeting police — killed 13 people on Monday, as Iraq grapples with its worst bloodshed since 2008.
Prime Minister Nuri al-Maliki has appealed to Washington for greater cooperation in fighting militancy as wide-ranging operations targeting insurgents and tightened security measures have done little to quell a months-long surge in violence.
Monday's violence concentrated on security forces for a second consecutive day, with suicide bombers hitting police sites in multiple cities in north Iraq.
In the deadliest attack, multiple bombings targeting a police station in the predominantly Sunni Arab town of Sharqat, in Salaheddin province, left four policemen dead and a dozen more wounded, according to police and medical sources.
An initial car bomb outside the station caused no casualties, but as police and emergency responders gathered at the scene of the blast, two suicide bombers detonated their explosives-rigged belts.
Another car bomb, this one set off by a suicide bomber, targeted a police academy in Salaheddin's capital Tikrit, just a day after the centre launched a recruitment drive.
One person was killed, and nine others were wounded by the explosion, officials said.
Two suicide bombers also targeted a police station in the disputed, ethnically-mixed northern province of Kirkuk, killing two policemen and wounding seven others.
Egypt security forces kill 3 bomb suspects in Sinai
Published yesterday (updated) 04/11/2013 22:48
CAIRO (Ma'an) — Egyptian military forces shot dead three gunmen while they were trying to lay an explosive device to ambush Egyptian military vehicles who have been carrying out a crackdown against fugitives in Rafah, according to Egyptian security officials.
Spokesman for the Egyptian military Col. Ahmad Muhammad Ali confirmed to Ma'an that the Egyptian armed forces continued their security campaign to "uproot terrorism and organized crime" from North Sinai district.
The spokesman confirmed that three men were shot dead on a motorbike after they tried to lay an explosive device.
He added that military officers and police carried out a successful mission.
A number of Palestinians "who infiltrated into Sinai via smuggling tunnels" were also detained in a house, according to Ali.
The military spokesman added that 64 hideouts had been demolished and 16 motorbikes which had no registration plates were confiscated on Sunday. These vehicles and hideouts, he said, were used by militant groups to launch attacks against Egyptian military and police forces.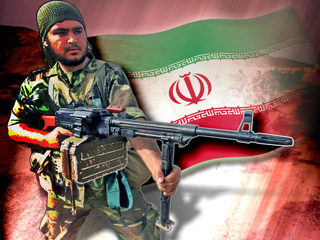 Iran Revolutionary Guards commander killed in Syria
DUBAI | Mon Nov 4, 2013 8:47am EST
(Reuters) – A commander of Iran's Revolutionary Guards has been killed in Syria after volunteering to defend a Shi'ite shrine in Damascus, the Iranian Mehr news agency said on Monday.
Commander Mohammad Jamalizadeh of the Islamic Revolutionary Guard Corps (IRGC) in the southeastern province of Kerman was killed in the last few days by "Wahhabi terrorists", the agency said, giving no more details.
The report could not be independently confirmed.
Jamalizadeh was a veteran of the 1980-88 Iran-Iraq war and then served in anti-smuggling units. He did not travel to Syria for the IRGC, but volunteered to defend the Sayyida Zainab mosque in the southern suburbs of Damascus, Mehr said.
The area around the mosque revered by Shi'ites as the burial site of a grand-daughter of the prophet Mohammad has been the scene of heavy fighting.
Jamalizadeh's funeral is to take place on Tuesday in Kerman, capital of the province of the same name.
Western diplomats say Iran, an ally of President Bashar al-Assad, provides billions of dollars of aid and an undisclosed number of military advisers to Syria.
Sectarian clashes kill scores in northern Yemen
November 4, 2013  8:23AM ET
Houthi and Salafi rival groups fight for five days, with one side claiming at least 100 casualties
Five days of violence between rival Shia and Sunni Muslim groups in a northern town in Yemen has killed at least 100 people, a spokesman for one of the groups said Monday.
Clashes broke out on Wednesday when Houthi fighters, a Shia group who control much of Saada province on the border with Saudi Arabia, accused Salafi rivals, who are Sunni, in Damaj of taking in thousands of foreign fighters to prepare to attack them.
The Salafis say the foreigners are religious students who traveled from abroad to study Islamic theology at Dar Al-Hadith, a mosque established in the 1980s.
Surour al-Wadi'i, a Salafi spokesman, said the death toll, which according to a Reuters count had reached 58 on Sunday, had risen sharply after heavy shelling on Damaj overnight.
"There were massive Houthi attacks throughout the night against Dar Al-Hadith academy and student dormitories," Wadi'i said.
The figure of 100 deaths only accounts for Sunni Muslims whom may have been killed in the clashes. The Houthis have not yet released figures of their casualties.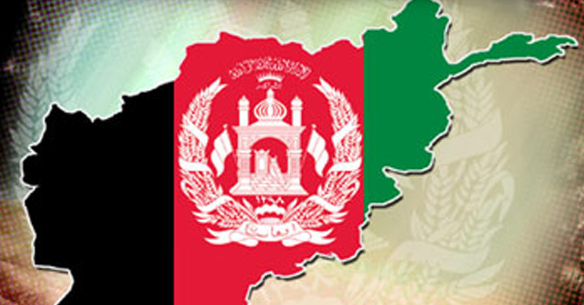 17 militants killed in Afghanistan, 10 surrender
Last Updated: Monday, November 04, 2013, 23:53
Kabul: Seventeen Taliban militants have been killed while 10 others have surrendered in two days of counter-insurgency operations in conflict-ridden Afghanistan, officials said Monday.
"Personnel of national police in conjunction with the national army and the NATO-led troops have killed 17 Taliban rebels during series of operations in Kandahar, Paktika, Farah and Nimroz provinces over the past 24 hours," Xinhua reported citing a statement issued by the country's interior ministry Monday.
In a related development, according to government sources, 10 Taliban fighters gave up fighting and resumed normal life in Sarobi district, 60 km east of the capital city Kabul over the period.
"A 10-member armed militant group who were active against government in parts of Sarobi district in the past, had laid down arms and joined the peace process," the National Directorate of Security (NDS) or the country's intelligence agency said in a statement released here Monday.