Saudi Arabia, a place where one can still visit the seventh century and not be in a museum.
THE SAUDI NOOSE!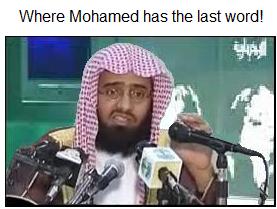 TSN: She knows fully well that only the sons of the desert are allowed to drive, she should have handed the wheel to her sick and dying father, or left him to rot behind one of Allah's many sand dunes.
Kuwaiti woman caught driving in Saudi Arabia
KUWAIT: A Kuwaiti woman was arrested in Saudi Arabia after she was caught driving in the kingdom where ultraconservative laws ban women from taking the wheel. According to a Khafji police report, the woman was caught driving a Chevrolet Epica on the 'Sitteen Road' in front of a hotel in the area located near the border with Kuwait, while a Kuwaiti man was in the passenger's seat. The woman told the officers that the man was her father, adding that he is diabetic and cannot drive and that she had to take him to the hospital for treatment. The woman remains in custody pending investigations.
Saudi authorities have warned women of legal measures if they defy a long-standing driving ban in the kingdom. At least 16 women were stopped by police last Saturday and were fined and forced along with their male guardians to pledge to obey the kingdom's laws, as more than 60 women said they defied the ban.
More here. H/T: Fjordman