The faux post racial president has always been the great divider, it's part and parcel of  the Marxist inspired Saul Alinsky' tactics that he religiously follows.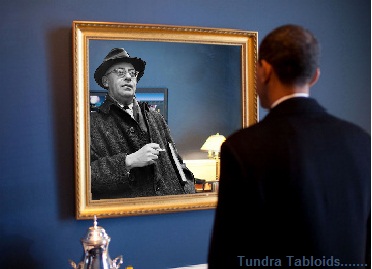 Also, here's The Sun's Brian Lilley reporting on a well known failed Canadian website firm that was commissioned to roll out Obamacare, why is that they were picked for the job? Also, Weasel Zippers observes possible cronyism might have been involved in the choosing of the firm.
Obamacare seeks to segregate patients, doctors by race
If you like your doctor, you can keep your doctor under Obamacare — if you both belong to the same race.
Obamacare's spectacular flop of a rollout distracts from its crude calculus that encourages the allocation of healthcare
 resources along racial lines and a doctor-patient system splintered into ethnicities.
While the 2010 Patient Protecion and Affordable Care Act's language on diversity sounds innocuous, a review of the frankly separatist thinking of the law's ardent supporters indicates Obamacare is aiming for a health care system
 that puts political correctness above the struggle against illness and death.
[subscribe2]