As should the rest of the sane world reject the Arab narrative as being the same.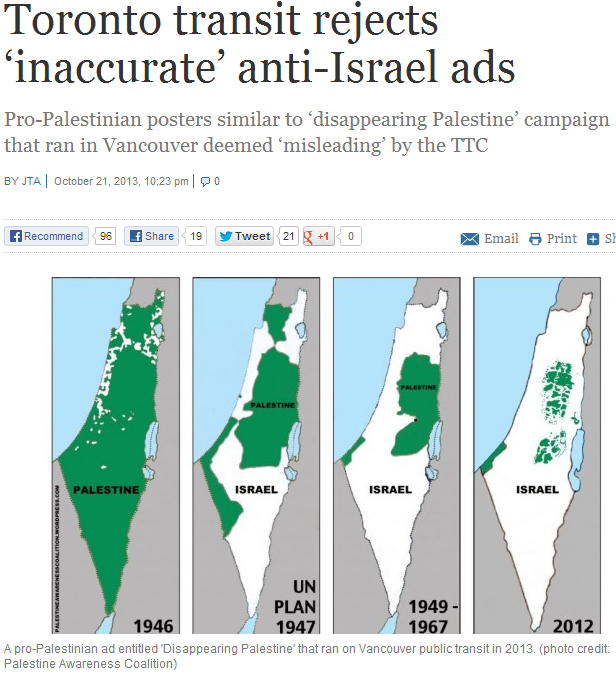 The Toronto Transit Commission rejected four anti-Israel advertisements for being "inaccurate and misleading."
Brad Ross, a spokesman for the transit commission, told JTA on Monday that the ads were turned down because they were "inaccurate and misleading." The ads were intended to run on buses and subways, as well as the commission's shelters.
Proposed by the Montreal-based Canadians for Justice and Peace in the Middle East, the ads were similar to the "Disappearing Palestine" ad that ran this summer in Vancouver's transit system. The Vancouver ad showed four maps, spanning from 1946 to 2012, that suggested Israel was taking over Palestinian land.