Dagbladet's sanctimonious E-I-C:
 I am naturally delighted […], it is a right decision for freedom of expression in the Norwegian press, says editor John Arne Markussen in Dagbladet to NRK.no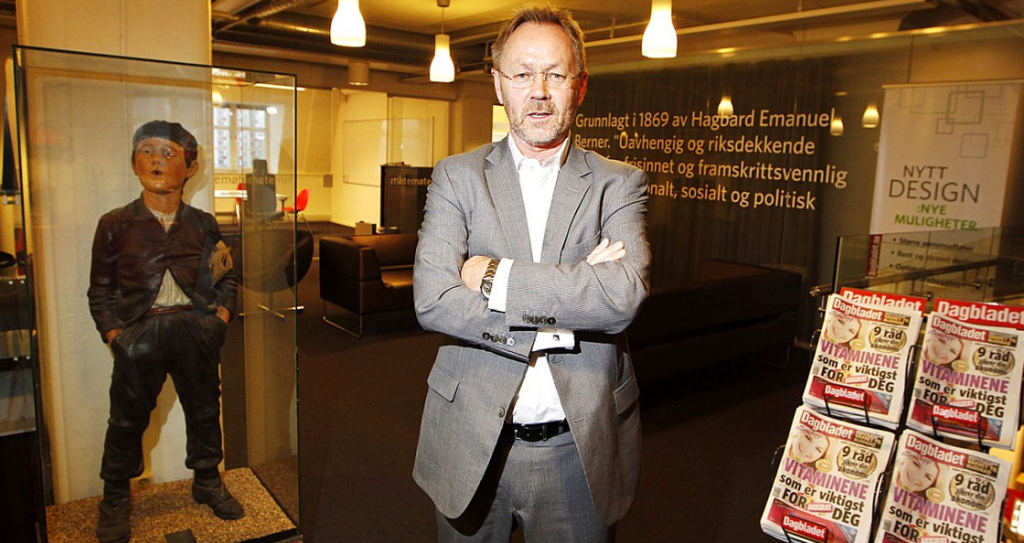 It's necessary at this time, to point out the sanctimony of Norway's media elite in regards to this situation. The majority busily thumping their chest over free speech rights, avoided publishing the dreaded cartoons of Mohamed. While it's true that the Dagbladet eventually did publish them, they however didn't do so out of 'defense of free speech and/or from showing solidarity for the beleaguered Jyllands-Posten,  but solely for the reason that Kurt Westergaard was the center of the story.
The Norwegian government went so far as expressing regret over the Norwegian paper Magazinet's editorial decision to publish all 12 cartoons of Mohamed in defense of free speech. Seeing that this cartoon is considered just a matter for Jews alone, the Norwegian government hasn't gotten itself involved, perhaps because Jews don't mob the streets and issue fatwas.
NOTE: After centuries of persecution, and only a few decades from the extermination of 6 million Jews within the halls of horror of Hitler's National Socialist death camps scattered throughout Poland, Germany and the rest of Europe, Jews can be excused for being, fearful and outraged, over their symbols once again being ripe for targeting by these same societies.
If this brings out the charge of "special treatment" for Jews, well perhaps it's fitting, for the sole reason that Jews have always been targeted for "special treatment" (read = persecution) by societies throughout Europe and the Middle East.

Dagbladet acquitted in PFU for cartoon
Anti-Racist Center and the Jewish community complain about what they perceived as an anti-Semitic cartoon strip in Dagbladet did not succeed in Press Council.

Journalist Inger Marit Knap Sæby
Comic strip was printed in Dagbladet in late May, and attracted attention in several foreign media. Both the Jewish community and the Anti-Racist Center views Thomas Drefvelin's parodic strip as an attack on Judaism, and complained to the newspaper Press Council.
The comic strip shows two religious people abusing a child , while the police fail to intervene because the assailants argued that this "is tradition" and an important part of their faith.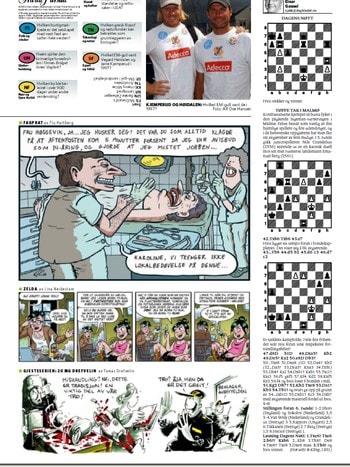 In Tuesday's PFU meeting, it was pointed out that the sample design clearly be perceived as offensive to the reader, but would not go with that the drawing was racist or anti-Semitic.
PFU Secretariat pointed out in its proposal the opinion that in the Norwegian media, the tradition of caricature has very wide limits, and it can not be that those who feel wronged or violated shall have a veto over what can be published.
– This is an important, fundamental issue for the press and freedom of expression that even if this strip was aimed at one particular religion, I would have acquitted Dagbladet, said Martin Riber Sparre from Today's Market.
He added that if there was to the Jewish community felt threatened by comic strip, it was a matter for the police and non PFU.